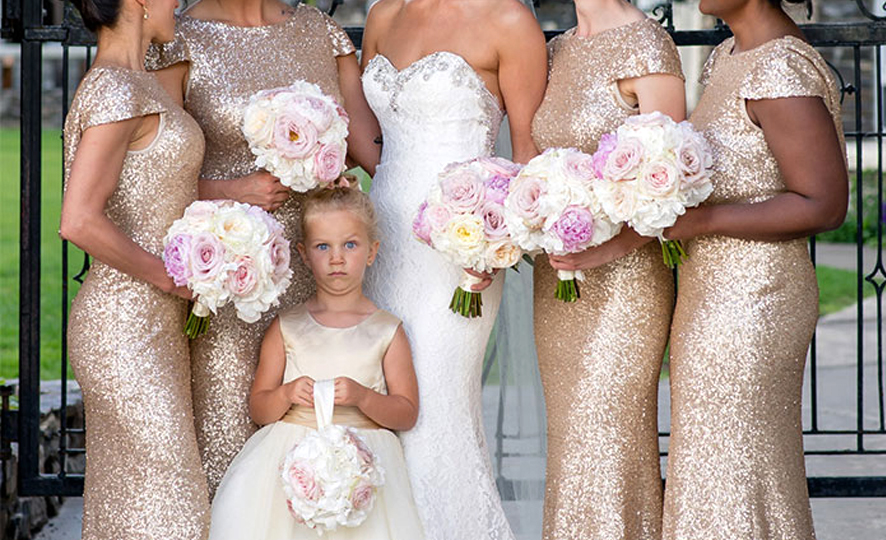 Image Source: orangegirl.com
We all have kids in our life that we adore, but just because we love them doesn't mean they should necessarily attend our wedding ceremony. Let's face it: kids get restless, rowdy, and loud—and after all the time, energy, money, and passion you've put into planning your wedding, do you really want everyone to be distracted by a screaming one-year-old who missed his naptime? For these reasons, many couples decide to have an adults-only wedding. On the other hand, many couples can't stand the thought of not seeing the kids in their lives on their special day.
So what's the best choice? Both ways are completely accepted and fine, so it really comes down to what you as a couple truly want.
If you're struggling with which way to go, here are some helpful pros and cons to consider.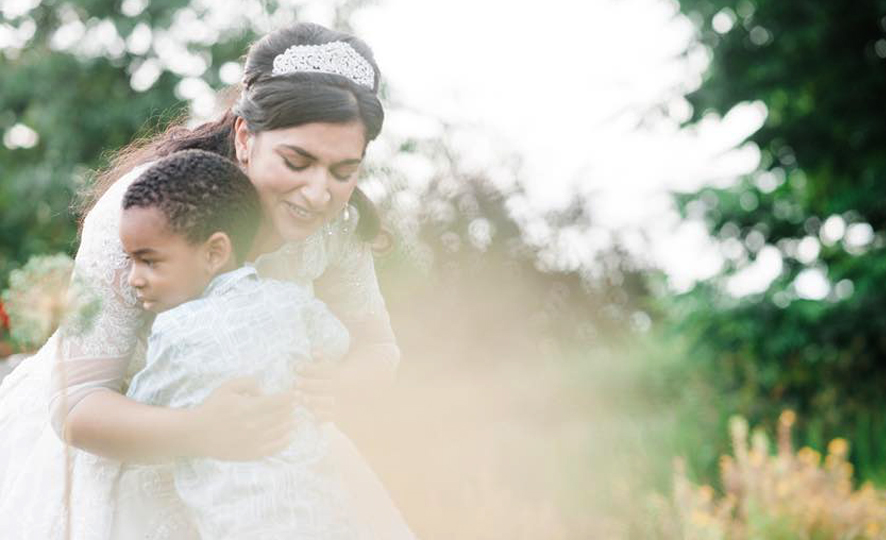 Image Source: paulstott-photography.co.uk
Pro: You'll be providing the special kids in your life with memories of a fun wedding.
Think back to when you were a child. You probably attended quite a few weddings, right? (Adults only weddings weren't as common back then, probably.)
In general, they're fun events for kids to attend. After all, there's a beautiful woman in a "princess dress", romance, music, etc. And of course, the reception is a whole other level. There's dancing, fun, cake, and other kids. These memories can be very special for a child, so it's important to consider this when deciding whether or not you want to include kids on the guest list.
If your adult guests have children but you aren't especially close to them, then you probably won't feel as responsible to "bless them with memories". However, if the kids in question are special to you, inviting them will take some serious thought.
Con: The guest list (and therefore, the cost) will rise, and you may need to do some extra planning.
It is most certainly true that having kids at your wedding will come with extra planning. This could mean anything from arranging a kids' table to providing entertainment or an on-site reception babysitter/kids' room for them. All of this will need to be added into your budget.
And of course, inviting all your adult guests' children means all those extra mouths to feed, plus a possibly larger venue to accommodate for the space needed. This will obviously increase your expenses.
Pro: You'll be saving their parents a hassle.
Allowing your adult guests to bring their children to your wedding will save all of them from having to find, book, and pay a babysitter while they're at your celebration. This can be particularly tricky for parents who have young babies—especially if they've travelled from out of town. An adults only wedding means that they will have more fun, but will be paying extra.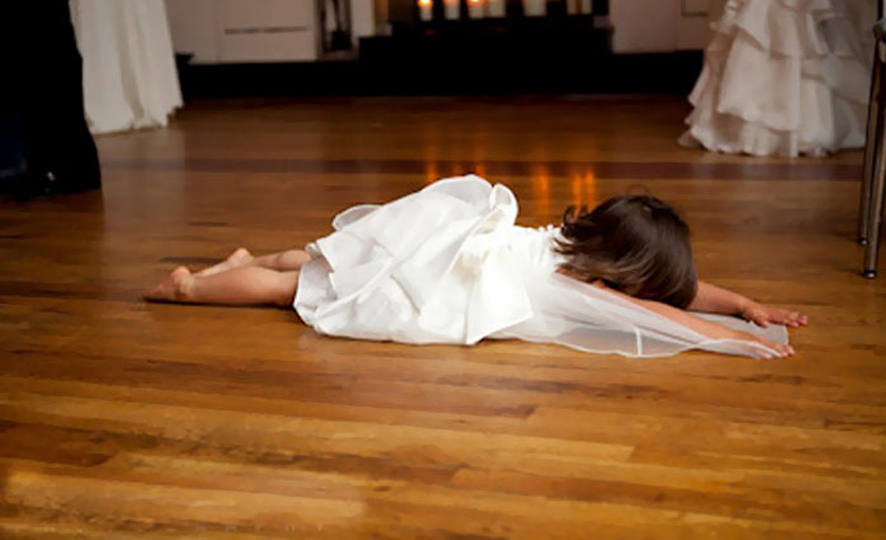 Image Source: Craig Paulson Photography
Con: Kids might literally ruin the wedding ceremony.
The truth is, kids make noise. They laugh, they cry, they scream, they yell out funny things that makes everyone giggle—perhaps when you don't want them to at all. This obviously poses the biggest threat during the ceremony, when things are expected to be reverent.
By inviting kids, you're also inviting the possibility of anything from a baby with hiccups to a toddler throwing a full-on tantrum during your vows. For some couples this thought is unbearable, and for others, it's just a part of life and they don't mind. Either way, it's definitely something to think about.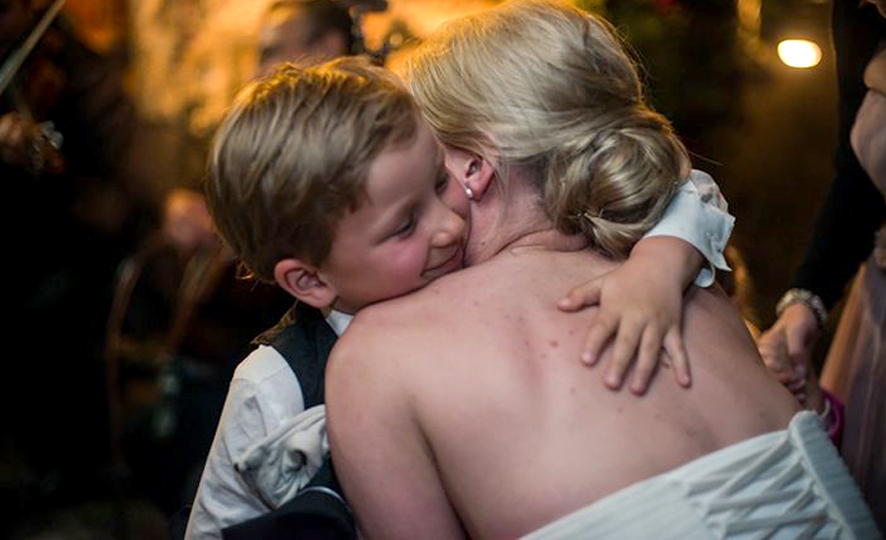 Image Source: finestweddingphotography.com
Pro: They are able to add a full-of-life playfulness that will be absent without them.
While kids can be noisy and unpredictable, the sight of them running around the celebration after the ceremony is joyful. Kids bring a family-style delight to any event, and it may be painfully missed if you choose an adults only wedding and there are no children present.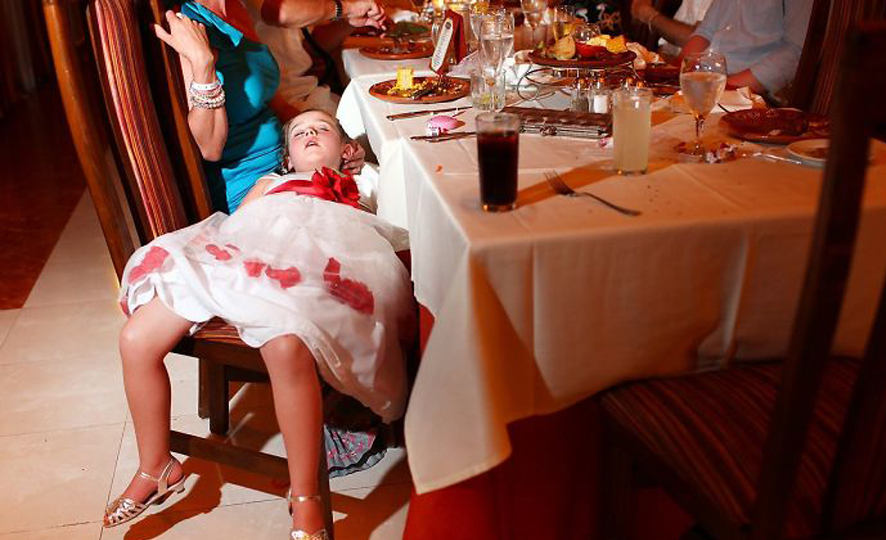 Image Source: Del Sol Photography
Con: Kids often get bored, tired, and cranky at weddings.
Just as much as kids run around blissfully during receptions, they also crash and get whiny and overtired soon after that. All that sitting still, sugar, and energy eventually makes them crazy.
This could pose some problems if the sound of kids whining is like nails on a chalkboard for you—or if it means that their parents are having a hard time controlling them, or have to take them home and miss out on the reception.
Pro: If a parent has a history of becoming "too rowdy", the kids can often keep them in check.
Kids can often have a sobering effect on their parents. After all, no parent wants to be too tipsy or sloppy in front of their child. If you have a guest who you love but who tends to drink a bit too much at celebrations, their child being in the same room may help keep him or her in check, providing a more dignified atmosphere.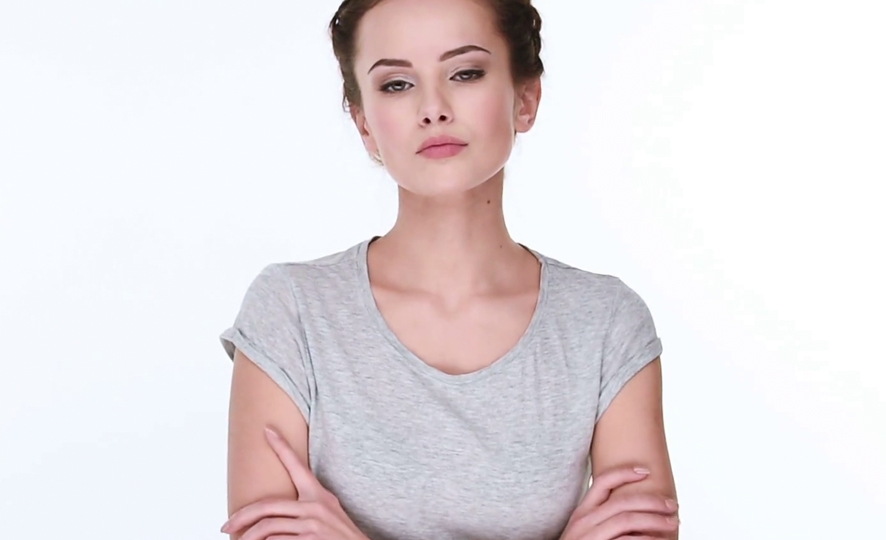 Image Source: Video Blocks
Con: Many parents take offense when their children aren't invited.
Isn't this the truth? Many parents have a way of taking it very personally when their children are not allowed to attend an event. Some get so offended that they end up bringing their kids to an adults only wedding anyway. Whatever the reason why, this tends to be a sore spot with many moms and dads, so keep this in mind when you're weighing your pros and cons.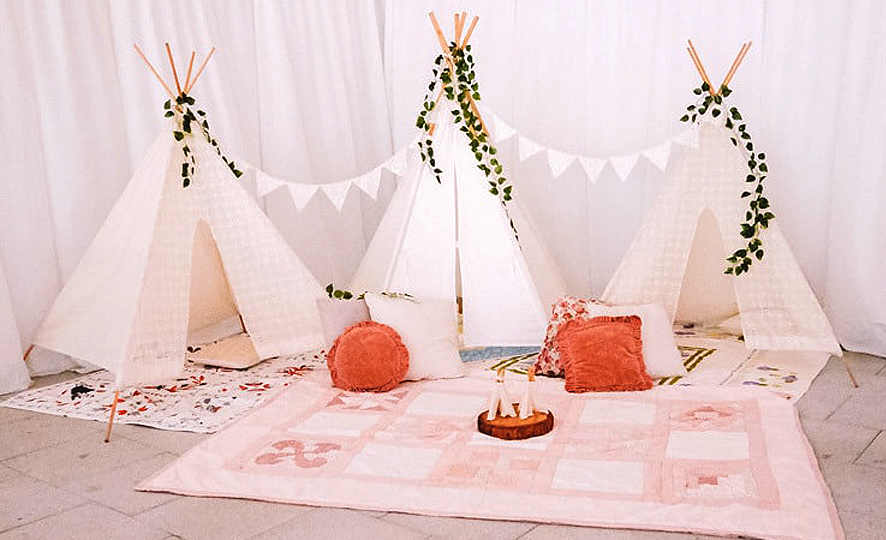 Image Source: theweddingplaybook.com
Pro: Having kids at your wedding offers the opportunity for you to be creative.
If you're actually great with kids, always inventing fun games and having a good time with them, then the idea of having kids at your wedding may be exciting, as it provides the opportunity to plan fun things and delight them. For example, arranging a Pinterest-worthy kids' room filled with pastel-colored teepees at your wedding could be a blast. Or organizing a big scavenger hunt to keep them occupied during the reception will be great for everyone. Dreaming up fun ways for the kids to have their own fun may end up being rewarding and interesting for you, too.
Con: Parents may not feel free to fully enjoy the wedding.
Looking after kids is work, plain and simple. And when the little ones have needs, those needs usually need to be taken care of immediately. Even more laid-back parents will struggle to fully enjoy your ceremony and reception if their kids are there. No matter what, they'll be distracted by something, whether it's trying to control them, taking them to the bathroom, making sure they're fed, whatever. You will simply have to be comfortable with the fact that these certain guests won't necessarily be able to give your celebration their full attention or experience the fun as completely as those without kids.

Hopefully reading through these pros and cons will help you decide if an adults only wedding is right for you or not. Be sure to write down your own pros and cons to add to the list—and know that there are compromises.
For example, you may opt to have an adults only ceremony, but allow children to attend the reception. Or you may want to hire a babysitting service with multiple workers to watch the children of all of your guests during the reception. It's a personal choice that every couple must make for themselves.
If you're currently planning your wedding, be sure to look at our gallery at Vatican Banquet Hall. We host beautiful wedding receptions and would love to speak with you about yours!