Having a wedding shower? If so, you may be wondering what would make the best wedding shower favors to give to your guests. You'll want to make sure the favors are cute, useful, memorable, and not "same old".
Wedding shower favors can be a bit lighter and more casual than actual wedding day favors. With these, you can have a little fun and be a bit more casual.
Let's take a look at some of the best wedding shower favors that we've seen. These are expected to be some of the most popular and best wedding shower favors for 2020.
Loose Leaf Tea Tube
This simply-adorable wedding shower favor will be praised by everyone. A perfect single-size serving of loose leaf tea, along with a charming infuser, makes one of the sweetest wedding shower favors we've ever seen.

Image: foreverweddingfavors.com
Personalized Wine Stoppers
After opening a bottle of wine, most people simply use the original cork to stop the bottle up. But if you want to give your wedding shower guests a better, more stylish way to do this, consider giving away customized wine stopper wedding favors. They are cute, convenient, and very helpful!
Image: foreverweddingfavors.com
Dipped Marble Oreos
Yes please! These have been making an appearance at celebrity parties all throughout 2019, and there's no sign of them going away anytime soon.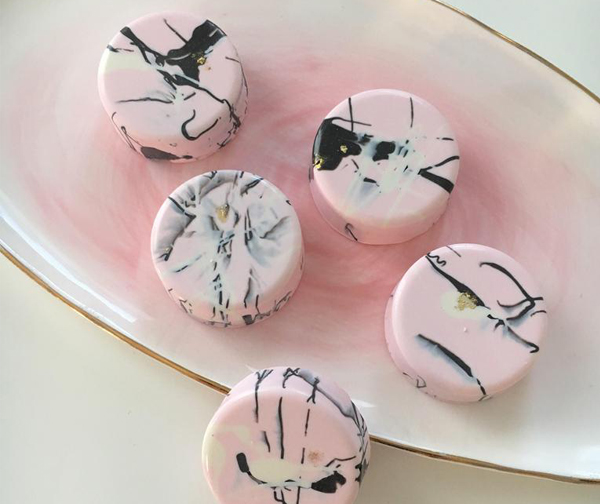 Image: etsy.com/shop/Sweetvintique
Almost everyone loves Oreos, and these are like Oreos with a major makeover.
Diamond Pens
Absolutely perfect for wedding shower favors, these diamond-top pens are oh-so-pretty and girly. These will have your wedding shower guests looking for a reason to write.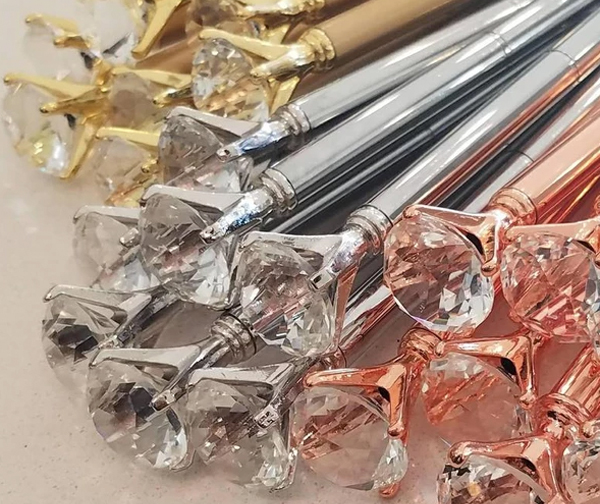 Image: foreverweddingfavors.com
Flower Lollipops
These are nearly too gorgeous to eat. Very delicate and lovely, these flower lollipops are popular among celebrities, and make one of the very best wedding shower favors.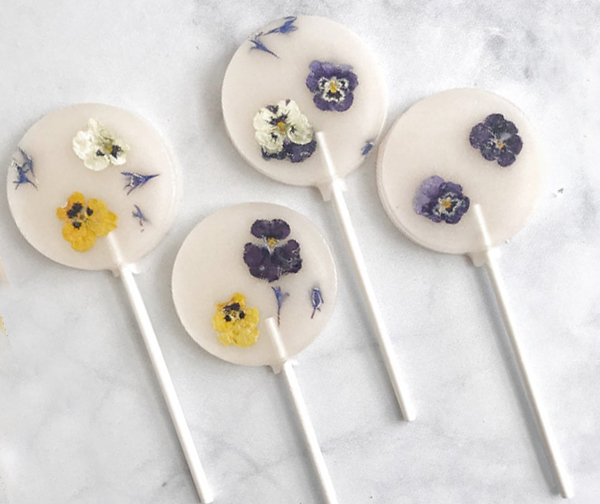 Image: etsy.com/shop/LolliLollies
Water Bottles
Sound boring? It's not. Everyone can always use another water bottle, and if you find the right one, it can be very chic. Just make sure to personalize it!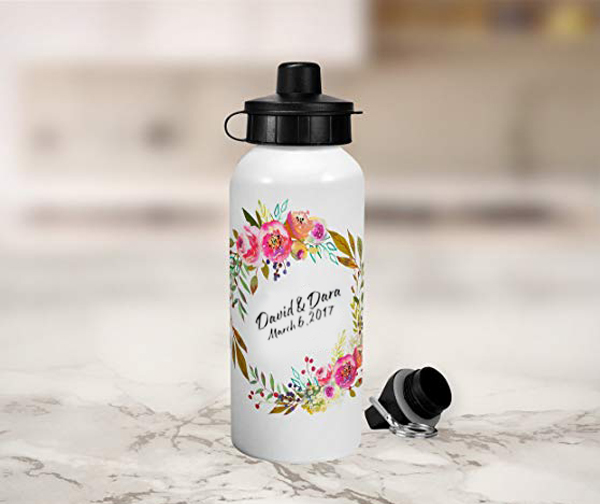 Image: Amazon | Personalized Gifts And Stuff 
Temporary Tattoos
An oldie but a goodie. These make excellent wedding shower favors because they also make for great photo ops. Your shower guests can put them on immediately and pose with their different (or the same) tattoos.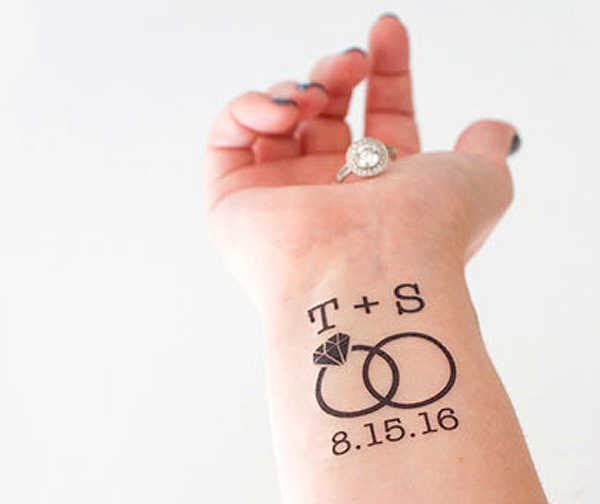 Image: potatoo1.com
Try to find temporary tattoos that reflect your wedding theme or colors
Tiny Wind Chimes
There are endless options for what style of wind chime you may want for your wedding shower favors, and that's perfect. You'll be able to get something that reflects your personal taste and the style of your wedding.
Your shower guest will love this sweet-sounding favor.

Image: fivecedars.com
Personalized Mugs With Candy
Here your shower guests will be getting two favors: a mug and candy. It will be an instant hit—trust us.
You may want to offer something besides candy (such as nuts) for anyone who may have dietary restrictions.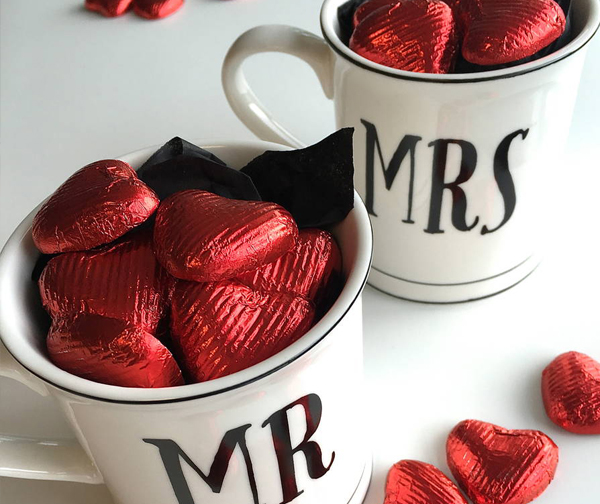 Image: notonthehighstreet.com
We hope that this list of the best wedding shower favors has inspired you for your own wedding shower! If you're currently planning your party and you're looking for the perfect venue to host it, or your wedding, consider us at Vatican Banquet Hall. We love hosting both wedding showers and weddings! Take a look at our photo gallery, or contact us to see our availability.