Engagement parties are exciting, sweet, and romantic—an event filled with joy and loved ones. However, there are quite a few questions that pop up when you're planning an engagement party. In this article, the experts at Vatican Banquet Hall answer some of the most common questions about this process.

What Is The Difference Between An Engagement Party And A Bridal Shower?
An engagement party is thrown for the couple to celebrate their engagement announcement. A bridal shower is thrown specifically for the bride, and guests bring her presents. The groom traditionally does not attend the bridal shower.
Who Throws The Engagement Party?
Once upon a time, the parents of the bride threw and hosted the engagement party for the wedding couple.
However, nowadays pretty much anyone can throw the party—friends, other family members, or even the couple themselves. Sometimes a friend or family member will simply offer to throw the engagement party, but if they don't, the couple can do it themselves or ask the parents.
Sometimes an entire wedding party helps out with planning an engagement party.

What Kind Of Invitations For An Engagement Party?
Some couples invite guests to their engagement party via email, some send out fancy invitations, and some just call on the phone. The choice is really up to the person who's hosting.
Is the tone of the party luxurious or casual? If it's fancier, paper invites are the way to go. You don't need to custom-make them, but some nice standard invitations should do the job.
If it's a laid-back affair, e-vites, Facebook invites, or phone calls work just fine.
When Is An Engagement Party Held?
Engagement parties are typically held within the first couple of months of the engagement announcement. Traditionally, the party is thrown before the wedding planning begins to allow the couple to enjoy the excitement before the "work" starts.

Do Guests Bring Gifts To An Engagement Party?
This is an important detail to figure out when planning an engagement party.
The bridal shower and the wedding is really the time for gifts, and it's considered rude to add a registry on an engagement party invite. Guests at an engagement party are not expected to bring a gift. However, many people like to arrive with something small, such as a bottle of wine, champagne, or a decadent dessert.
Who Gets Invited To An Engagement Party?
There's really only one solid rule to this question: whoever gets invited to the engagement party should also be invited to the wedding.
Does An Engagement Party Have A Theme/Games/Toasts?
To be honest, an engagement party can be whatever the host wants it to be. Some have games, some don't. Some have a big theme and the host will ask guests to wear attire that reflects that theme. Some have lots of toasts.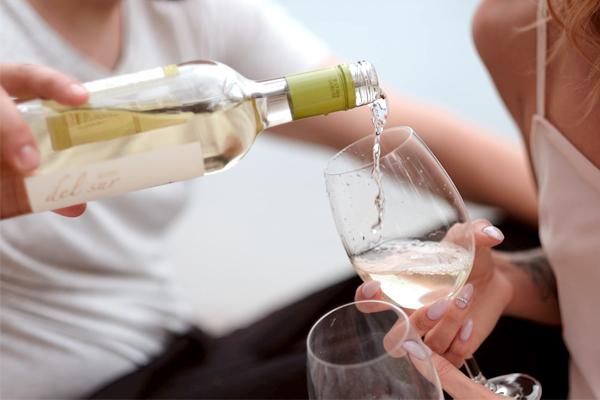 It can have any of these things—the important thing is for the host to decide before the party and plan accordingly. If toasts are desired, let people know ahead of time so that they can think of what they want to say.
Obviously, guests will need to be alerted about a party theme. And games take some preparation, too.
Can My Wedding Planner Also Handle My Engagement Party?
Most likely. Many wedding planners do also take care of this (unless someone else already is). As event planning professionals, many wedding planners see engagement parties going hand-in-hand with the wedding. A good engagement party planner will help with all aspects of the event.
At Vatican Banquet Hall, we are event planning experts who can help you with everything from planning an engagement party, to the wedding, to the reception. We offer a beautiful engagement party venue, professional wedding planning advice, and above-and-beyond customer service. If you're looking for all of this an more, please have a look at our photo gallery or contact us with any questions!