A wedding reception is a time for laughter and happiness as you groove out to the wedding music. It's also a time where you can finally wind down and relax after a long and productive day. But don't let your reception just be a one note tune! These unique Holiday wedding reception ideas can amaze your guests and show how much thought you put into your celebration. From winter reception nights, to more lively and extravagant styles, holidays can really place your reception on another level!
1. Winter Snow 
Do you have Christmas fever even when it's not Christmas? Why not put on a reception that will surely have your guests inside a winter wonderland! This theme can work well with any type of wedding theme, which means it can easily be implemented. A The concept is pretty simple, get a snow machine that will make fresh snow while your guests dance. Don't worry about wearing a jacket, since it is not really organic snow. Just don't expect to make any snow angels anytime soon.
2. Halloween Red Wine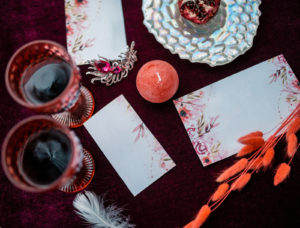 Vampires aren't real but there's no harm in pretending! Order some red wine for your guests and have them toast during reception for a creepy Halloween vibe. Don't try to drink too much of it though. I heard too much pretend vampire wine can cause a serious hangover the next morning. This wedding reception idea can also be for people who love Twilight movies or classic Dracula films. 
3. Pumpkin Takeover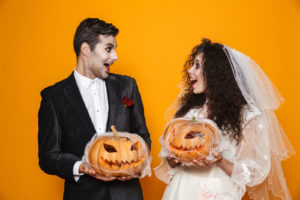 Pumpkins are a nice way to show your love during the Halloween season. During reception, pumpkin carvings are a must and guests can work together to make the best pumpkin artwork ever. It's a great way to have an interactive wedding reception idea to get all your guests involved. A mini competition can happen where all guests can compete for a special prize. After the carving is done, let the DJ play some classic Halloween music to liven up the party. 
4. Hearts All Over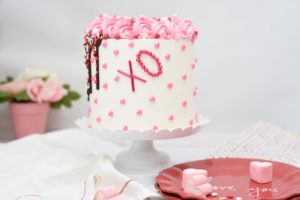 When it comes to coming up with a wedding reception idea, it's always good to try to include something about love and affection. This is why Valentine's Day can be part of your inspiration that can easily work it in your wedding. All you have to do is to have your decorations be red and hearts. Roses are a great way to set the mood and show your guests how much love means to you!
5. Dia De Los Muertos Skulls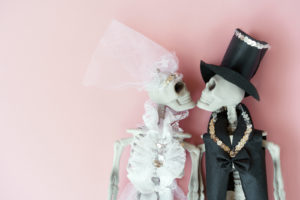 The Day of the Dead is a holiday that actually celebrates the past lives and remembers the people before them. It is very much an intimate holiday that can work well with two families coming together. This can be an opportunity to decorate skulls with your guests and share your creativity!
6. A Thanksgiving Feast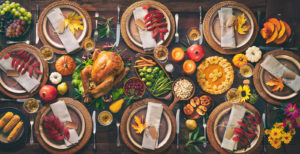 During reception, a wedding feast is a way to feed your hungry guests. Why not make that wedding feast similar to a Thanksgiving feast? Serve them some great stuffed turkey, ham, and pies to make sure they don't leave the reception hungry. Families and friends at each table can go around and say what they are thankful for. This can be a wedding reception idea where the bride and groom can say what both of them are thankful for.
7. Countdown to Midnight
Want to experience a New Year's countdown, but it's really not going to be New Year? One fun idea during your wedding reception is to celebrate and countdown to midnight! Having a countdown to midnight is a great way for your guests to relive a New Year's eve atmosphere without making a resolution. Get your champagne ready and gather around. Grab your drinks and make sure to kiss that special someone when the clock hits midnight. 
8. Mardi Gras Night
Mardi Gras is a holiday filled with fun and celebration that can work as a wedding reception idea. Prepare for a night of color, food, and music, as the dance floor turns into a mini carnival. Have your guests design their own custom mask to show a true sense of creativity. Hiring a live band to play upbeat music will definitely set the stage for a fun night. 
Wedding Reception Ideas Conclusion
When you picked which holiday to include in your reception, make sure to talk with your wedding planner on how to best implement your idea. Although it make take some time to plan out and put more on your plate, your hard work will pay off on your big day. Spread the holiday cheer on a reception filled with laughter and fun!