When talking to couples that have had their receptions at our wedding venue, we always ask what the most important part of their big day is. The most common answer is having a great reception where their guests enjoy the food and most of all have fun. Dinner is always a big deal at the reception, but what about late-night wedding snacks? Your guests are out there killing it on the dance floor, wouldn't it be nice to have a late snack to keep them fueled and the party going?
1. Popcorn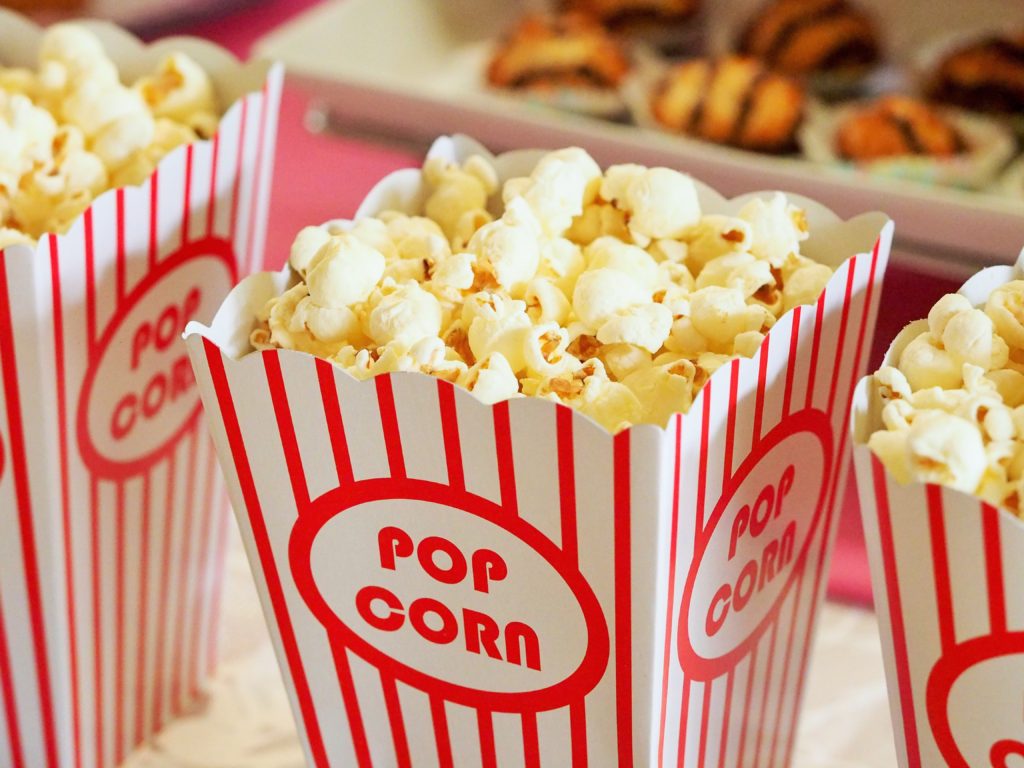 We all love to munch on popcorn late at night when we throw on a movie at home. It's the perfect quick snack. Why not treat your guests to this crunchy late-night wedding snack?
To make it interesting, you can have a variety of flavors that guests can top off their popcorn with such as dill pickle and cheesy jalapeno. To make it personalized, you can add your popcorn into custom popcorn bags.
2. Donuts & Coffee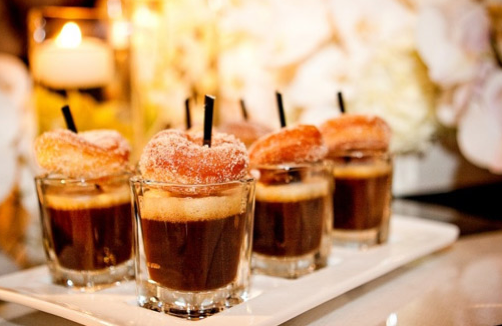 Ready to keep the party going a little longer? Give your guests the gift of coffee and donuts to give them that second wind.
Just as your guests are about to get off the dance floor around midnight, have the venue staff bring out cups of coffee (or espresso!) and donut holes. You can get really creative with the presentation here. Regardless, you'll warm your guests' hearts with that hot cup of coffee.
3. Tacos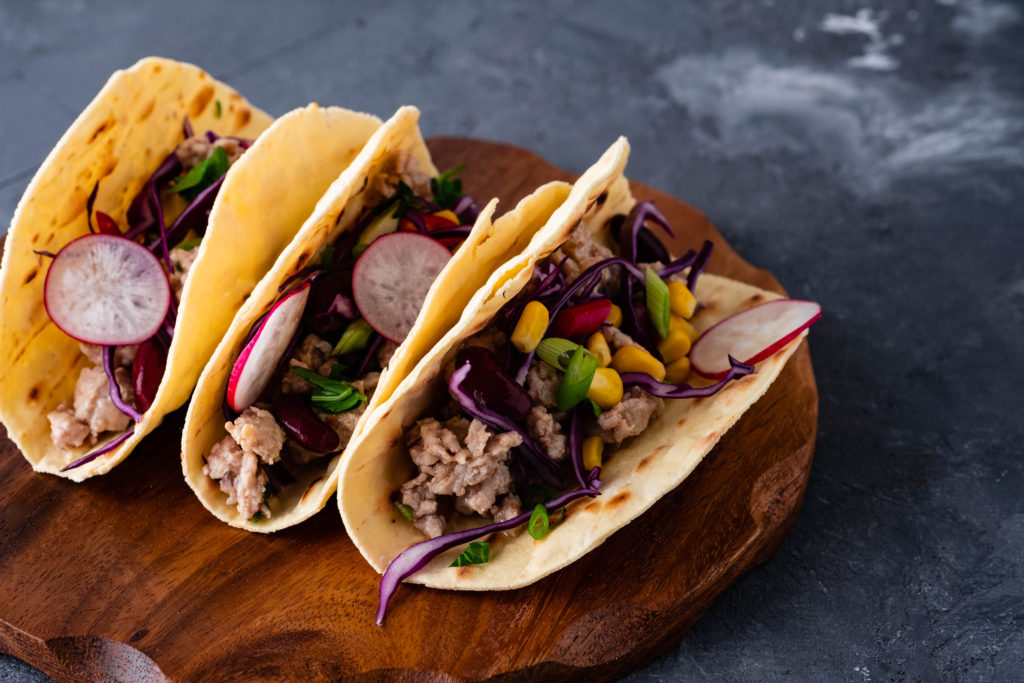 Who doesn't love tacos? Seriously! If someone doesn't like tacos they shouldn't be invited to your wedding anyways. But seriously, tacos are the perfect late-night wedding snack to refuel with. You can either bring individual tacos to the table or set up a taco bar for your guests to make their own.
4. Ice Cream Sandwiches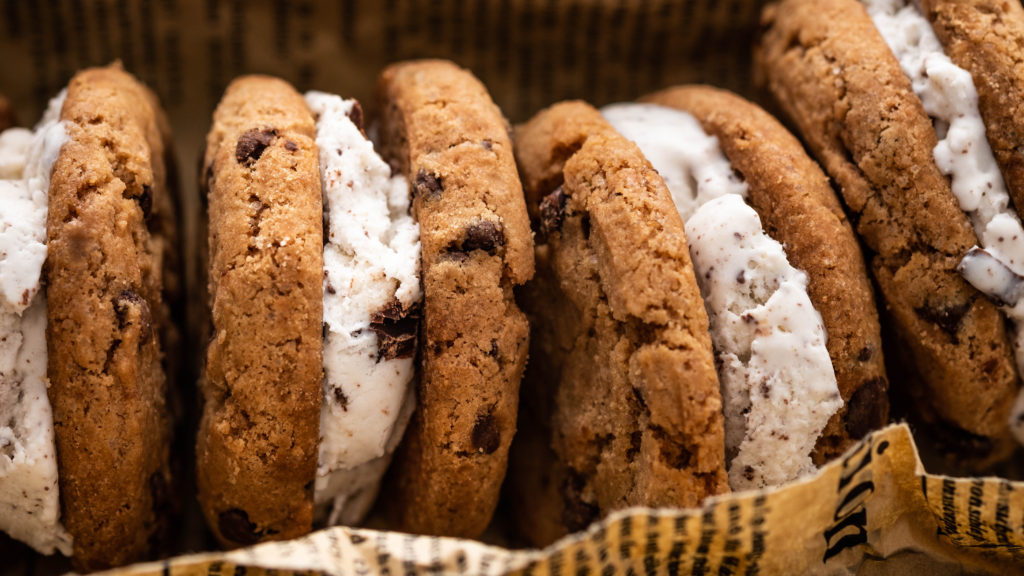 Had some cake but still have a sweet tooth? Give your guests the gift of a sugar rush to power them through the final bit of your wedding. Just like the tacos, you can bring pre-made ice cream sandwiches to each guest or create an ice cream sandwich bar for them to build their own.
5. Milk & Cookies
You give Santa Claus milk and cookies when he brings you presents, why not give your guests the same treatment?
Let your guests indulge in fresh-baked chocolate chip cookies that they can dip into a cold, refreshing glass of milk. This late-night wedding snack is sure to hit the spot and give them a boost of energy.
6. Chicken & Waffles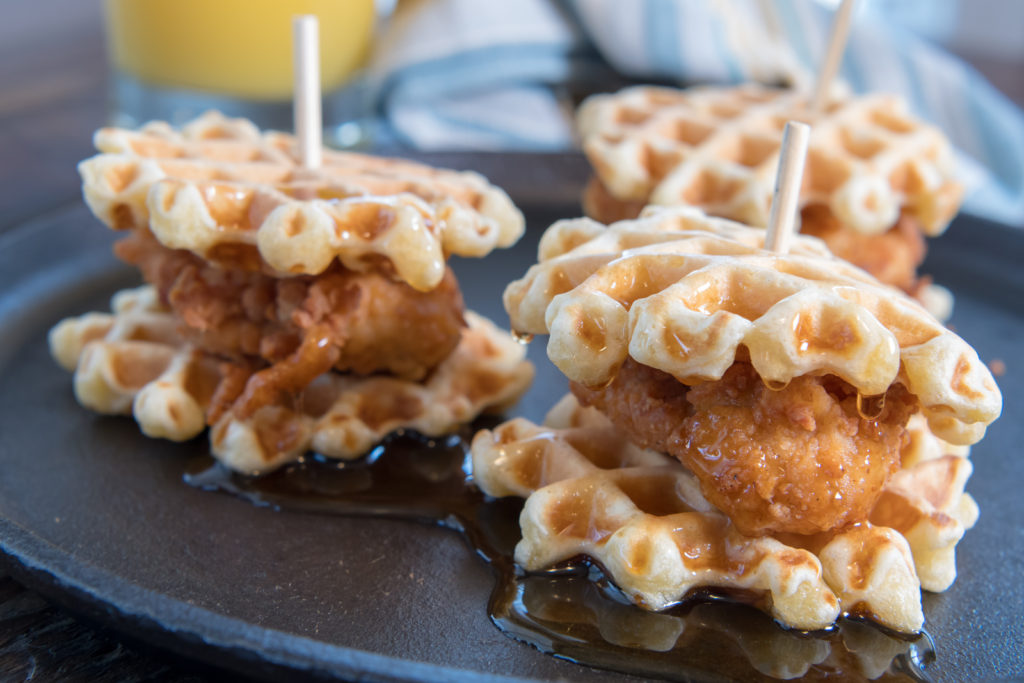 Is it breakfast or is it dinner? Who knows. What we do know is this sweet and savory flavor combination hits the spot. Put a spin on it and turn them into chicken and waffle sliders.
7. In-N-Out Food Truck
Just as your guests are getting hungry and think the night is over, have the In-N-Out food truck roll up to your party and hand out freshly made double-doubles.
I guarantee this late-night wedding snack will be an absolute hit for your guests.
8. Sandwiches & Wraps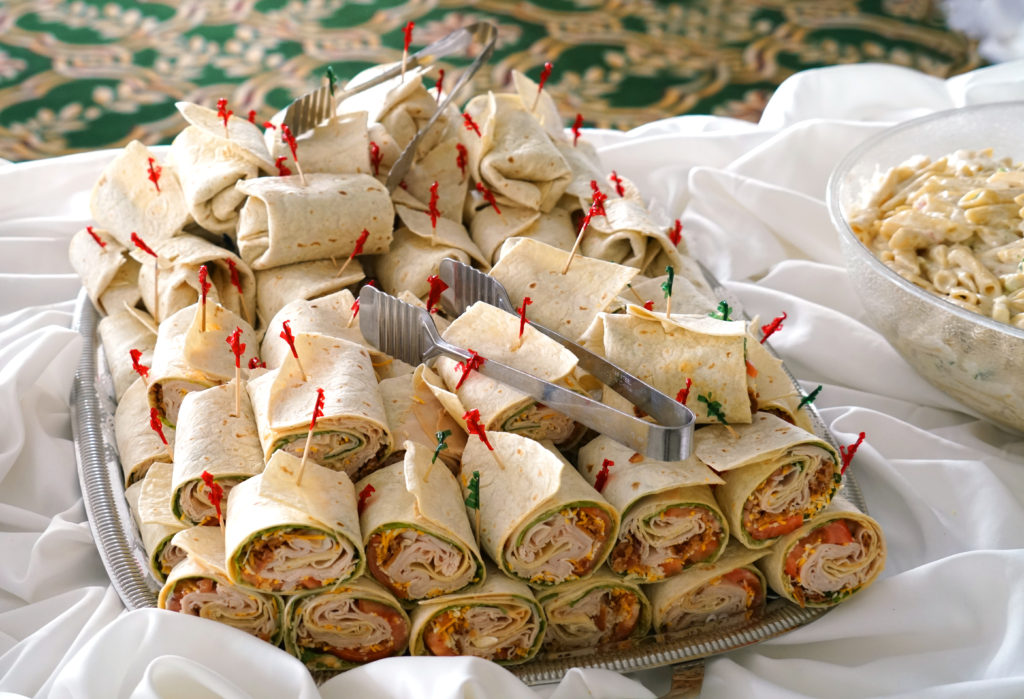 The sandwich is always something easy to whip up for yourself. Sandwiches and wraps are a great finger food to bring to your guests right as they start feeling hunger pangs.
You can offer a variety of sandwiches for your guests. With so many possibilities, there can be something everyone will like. As far as late-night wedding snacks go, the sandwich might be the king.
Late-Night Wedding Snacks – Conclusion
Hopefully, you have a better idea now on how to keep your party going late into the night. If your guests are dancing up a storm, chances are they'll have worked off dinner and will be ready for a quick treat. There are so many options to cure your guests' hunger. Speak with our catering service to create a personalized menu for your guests. Make your wedding a memorable one with the addition of some late-night wedding snacks.