We all heard the question when we started planning our wedding, "Is a wedding banquet hall worth it?" It's one of the first things to pop up in your mind right before you write anything down on paper. Many couples have different backgrounds and visions they want their wedding day to look like. Don't let the pressure of debating if it's worth it or not take up your time. 
We have the answer you're looking for.
Our expert team here at Vatican Banquet Hall knows the exact answer…yes it is worth it! With years of experience helping newlyweds create their vision for their perfect day, booking a wedding banquet hall is worth it in so many cases. From the elaborate decorations, fun-filled reception, to delicious cuisine, your wedding day can become an unforgettable day for you and your guests.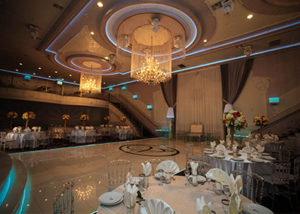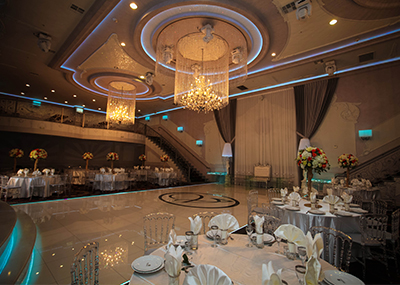 Having done hundreds of wedding celebrations, we have compiled the 5 top reasons why booking a wedding banquet hall is entirely worth the time and effort. 
Reason 1: It Makes Your Wedding Vision A Reality
If you're planning on throwing any kind of party, there has to be a space that is available to house all your great ideas. A wedding banquet hall will simply put out all your thoughts in a physical space so you can look at it. Although you may be limited to the size of the banquet hall itself, it's better than not having space at all.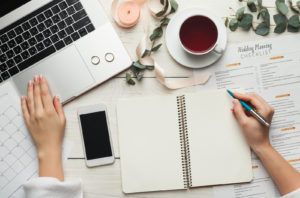 The moment you walk through a banquet hall and explore the space, you should already be mesmerized by its beauty. From the beautiful architecture, table decorations, to the dance floor areas, a wedding banquet hall expands your mind of possibilities. It sets up the foundation for how you will build around your overall theme and look of your wedding.
Here are some things to take note of when planning out your vision:
How much space do I need?

What is the theme and look I'm going for?

What is my first priority in renting out the space?

Will this be in my budget?

What do I want my guests to experience?
Reason 2: A Wedding Banquet Hall Keeps Everything Organized
Since many traditional weddings and celebrations take place in a banquet hall, it's straightforward to keep organized. Everything usually happens in one place, which means all your guests are served in a single location. If you're hiring vendors to include in your wedding, you can direct them all to one place.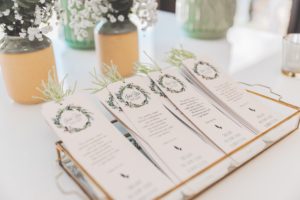 Don't make your wedding a scavenger hunt for your guests. Having proper communication with everyone is essential, especially when many people are attending. A banquet hall acts as the central hub for all the festivities happening that day. Your guests will surely thank you for the simple directions so they can have a great time at your wedding. The less stressed out your guests, the more impressed they will be.
Here are some tips to make sure everything is organized at your wedding:
Provide all your guests the same invitation.

Confirm with your vendors about location time and dates.

Give out parking directions before your wedding and the day of.

Talk to your wedding planner routinely.

Double-check and confirm your seating chart.
At Vatican Banquet Hall, our expert wedding planners will help you organize and plan out your special day. Let us worry about the minor details of your wedding so you can focus on celebrating your new chapter of life. 
Reason 3: It Provides Security for You and Your Guests
There's a reason why banquet halls are located in safe areas and not near housing units. No one wants to be next to a neighbor that has a party almost every night! You and your guests' safety should be a top priority when it comes to planning your wedding. Booking a banquet hall will solve your problems with security since many banquet halls offer security packages when you book them.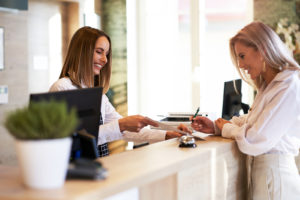 A wedding is an important milestone for you and your family and friends. Having people you haven't invited to the party and crash it can definitely ruin the night. All your hard work and dedication you put into planning your special day should be secure.
When looking for a banquet hall, make sure it is dependable and safe. You don't want a space that might be rained out, or have failing infrastructure. Your guests will appreciate it if you look out for them every step of the way. Bring up concerns you may have to your wedding planner weeks before your wedding starts. 
Reason 4: It's Less Stress 
Wedding planners are great organizers when given a space they can work with. Having a banquet hall for your special day will make you less stressed in the long run. If you hire a wedding planner that has years of experience in the industry, it's probably sure they'll take a lot of weight off your shoulders. At the same time, you don't have to worry about things going on behind the scenes as much.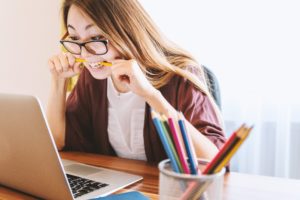 Make sure you research a highly-rated banquet hall because it will become that much easier for you to have your perfect wedding. A capable team will support you on your ideas and create it to fit within your budget and overall theme. It's the same as choosing a great banquet hall. Have the space fit your theme and ideas, so you have less stress to make it work. 
With all that weight off your shoulders, you have more time preparing other parts of your wedding. Having the luxury of having a stressed-free wedding doesn't have to be taboo. Constant communication and brainstorming with the banquet hall and your wedding planner is a great way everything goes smoothly. 
Reason 5: The Delicious Wedding Cuisine Options
Feeding your guests a great and delicious meal at your wedding is one of the most essential things you have to take into consideration. Your guests could have the time of their lives, but if there's mediocre food, that might all change. One of the main reasons you should choose a wedding banquet hall is because of the cuisine options.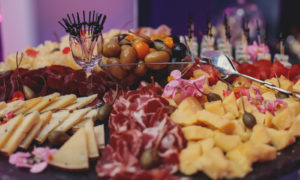 Here at Vatican Banquet Halls, our space comes with an expert team of experienced chefs with an impressive kitchen to match. We'll make sure to serve your guests with a top-of-the-line dining experience. We'll also make sure to work with you to make sure to customize the menu to your liking. 
A great banquet hall provides an opportunity to present fantastic works of cuisines. Having the power to fully customize a menu will elevate your wedding to the next level. Your menu can connect to your culture and overall look of your special day. Make sure to spend a lot of time tasting and perfecting your dishes so your guests can leave feeling happy and full!
Conclusion 
Wedding banquet halls have been a part of wedding traditions for centuries. At the end of the day, make sure you choose a space where your vision and character shines. It's your new chapter of life, so you should be the one leading it. 
Hopefully, after reading this, you've gained a better understanding of why having a wedding banquet hall is essential. Set up the foundation of your wedding, so you can impress your guests the moment they walk through the door.