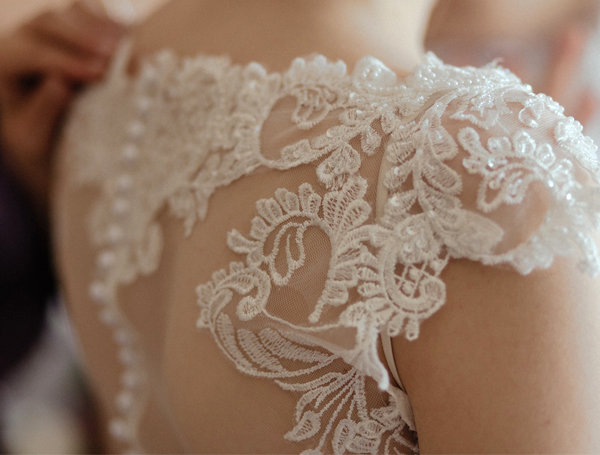 If you're planning to keep your wedding dress after your big day, this article will be very important for you. In order to help your dress retain its beauty and stay in the best condition possible—whether it's for sentimental reasons or for your future daughter—you will need to take it to a professional wedding dress preservation service.
And what exactly do they do? What's the process? Is it expensive? Here's a guide to get you started.
Wedding Dress Preservation
When you take your gown to a wedding dress preservation service, they will very carefully clean it, and then they will use special packaging techniques to help the dress keep its color, shape, and fabric in the best condition possible for decades to come.
The professionals at the wedding dress preservation service will thoroughly examine the material, embellishments, stains, and other details of the dress, and will then determine which cleaning methods should be used. The cleaning process is the most critical element of the wedding dress preservation process, since stains always deepen and get darker as time passes.
Once the wedding dress cleaning is complete, the gown will be wrapped in acid-free preservation paper, then placed inside of an archival box. These special boxes are filled with nitrogen, not oxygen, which prevents oxidation. This is good, as oxidation can be harmful to the dress.
When Should I Take My Dress?
You should take your gown to the wedding dress preservation service as soon as you can. In fact, if you plan to leave right away after the wedding for your honeymoon, you should ask a friend or family member if they will take it for you. It really shouldn't even be lying around for a week or two after the wedding. The longer you wait, the more difficult it is to get rid of any stains.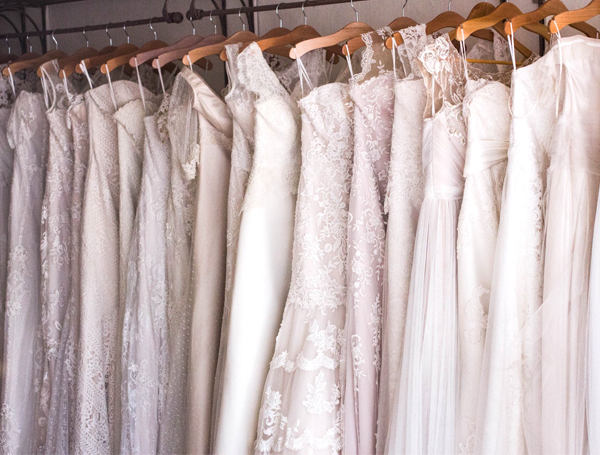 Is Wedding Dress Preservation Expensive?
The cost of having your wedding dress preserved will depend on factors such as the fabric, embellishments, and how many stains there are. For example, if your dress has hundreds of beads all over it, it's going to cost more to preserve than a silk gown with nothing sewn onto it. You should do your research and shop around, but the average cost of wedding dress preservation is in the range of $200 to $800. Some brides ask for this process to be a wedding gift.
Avoid Doing These Things
There are a few things you should definitely not do to your dress in order to keep it in the best condition possible:
Don't wrap your dress in any type of plastic—not even plastic garment bags. Plastic can seal in vapors and trap moisture, which can result in mildew. No one wants that.
Don't hang your dress on a hanger that will damage the dress's shape, particularly in the shoulders. Wire, plastic, and wooden hangers are especially harmful. Try a padded hanger instead.
Don't attempt to fix wedding dress stains yourself. Many brides Google instructions, think they know what they're doing—and then ruin their wedding dresses. They make the stains even worse, turn their dresses blue, or even create holes. Trust a professional instead.
Steer Clear Of The Dry Cleaners
You'd be surprised how many brides have never even heard of wedding dress preservation. They simply get their dress dry cleaned, then let it hang in their closet or in a box somewhere. But note: this will not protect or preserve your wedding gown.
Even if you get your dress dry cleaned, over time it will start to show stains from the wedding day. It will yellow in color, and any stains from sweat, food, makeup, or anything else will become more and more apparent.
Many dry cleaners will argue this, saying that your dress will be just fine—but this is simply not true.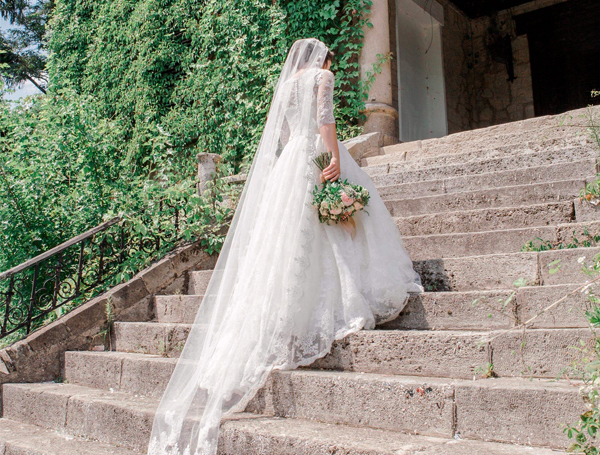 Don't Open The Box!
 When you receive your perfectly-preserved wedding dress in its airtight, nitrogen-filled box, the wedding dress preservation specialist will probably advise you not to open the box, for any reason. Why? Because when you open the box, you're letting in harmful oxygen and essentially undoing the entire wedding dress preservation process.
If you're planning on saving your dress for your daughter or for a special occasion (such as your 10th wedding anniversary), it's especially important to not open the box. Sure, in ten years you might want to try it on again to see how much weight you've gained or not, but avoid this temptation. Don't take it out until it's really time.
If you decide to preserve your wedding gown, good luck! Brides who decide to do this process are very satisfied with their choice.
And if you're currently planning your own wedding and still searching for your perfect wedding venue, take a look at our gallery to see if Vatican would be the right fit for your big day! We would love to host your celebration. You can also contact us for any questions.