Weddings are synonymous with traditions. From the garter toss to cake cutting to money dances, weddings are positively brimming with fun and inspiring traditions that are believed to bring on good luck, financial blessings, and future happiness to the newlyweds. But which wedding traditions are fading away? There seem to be quite a few that are falling by the wayside, and only time will tell if they disappear completely or somehow become revived. Read below to learn about the wedding traditions that seem to be on their way out.
Flower Girl Carrying The Bride's Train
This particular wedding tradition is very sweet-looking, but is increasingly rare these days. Perhaps it's because it seems too big a big responsibility for younger flower girls, or because the bride wants to be the absolute last person to walk down the aisle. Whatever reason it may be, flower girls holding the train is definitely fading.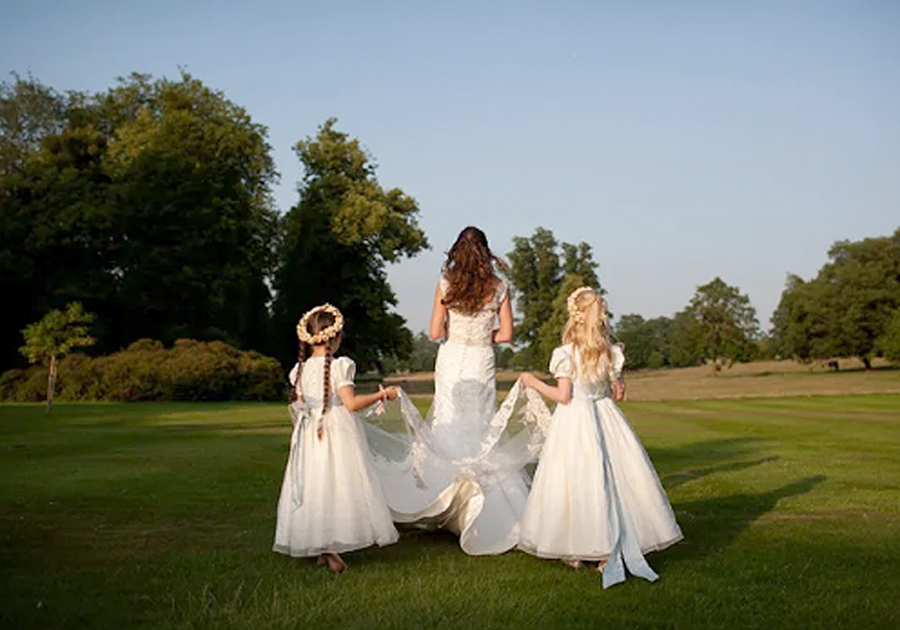 Image: Guy Hearn
All-Gender Bridesmaids And Groomsmen
"Bridesmen" and "groomsmaids" are becoming more and more popular, and with good reason. Many grooms want their sister(s) to stand up with them on their wedding day, or likewise for brides and their brothers. Or perhaps the bride has very close male friends or the groom has close female friends, and it seems weird to leave them out of the pre-wedding festivities. The days of all-female bridesmaids and all-male groomsmen are fading as time goes on, and this opens the doors for lots of creative bridesmen and groomsmaids attire.
Tossing Rice At The Farewell
For centuries, rice was THE thing to toss as the newlyweds made their exit from the reception. (Once upon a time, it symbolized fertility.) However, if you've been to a wedding in the last couple of decades, you know that rice is now a no-no. In fact, most wedding venues ban it. This is because of the unruly mess that rice tends to make, as well as the danger of people slipping on it.
This has created the opportunity for many other types of farewell items, such as bubbles, balloons, jingle bells, sparklers, and most recently, colorful smoke bombs. Throwing rice seems awfully wasteful, anyway!
Cake Pulls
This cute Southern tradition is nearly unheard of now. A cake pull is when a bride places small, easy-to-remove charms inside the wedding cake for her closest friends. Each charm means something different (next to have a baby, soon to be wed, an unexpected relationship, etc.), and is a joy for the friends. However, this one has pretty much faded into the history books.
Bride's Side/Groom's Side
One of the biggest wedding traditions is having a bride's side and a groom's side. However, this practice seems awfully divisive, and is typically not observed in weddings nowadays. The better idea is to marry this group of guests together so that everyone can enjoy making new friends and getting to know one another!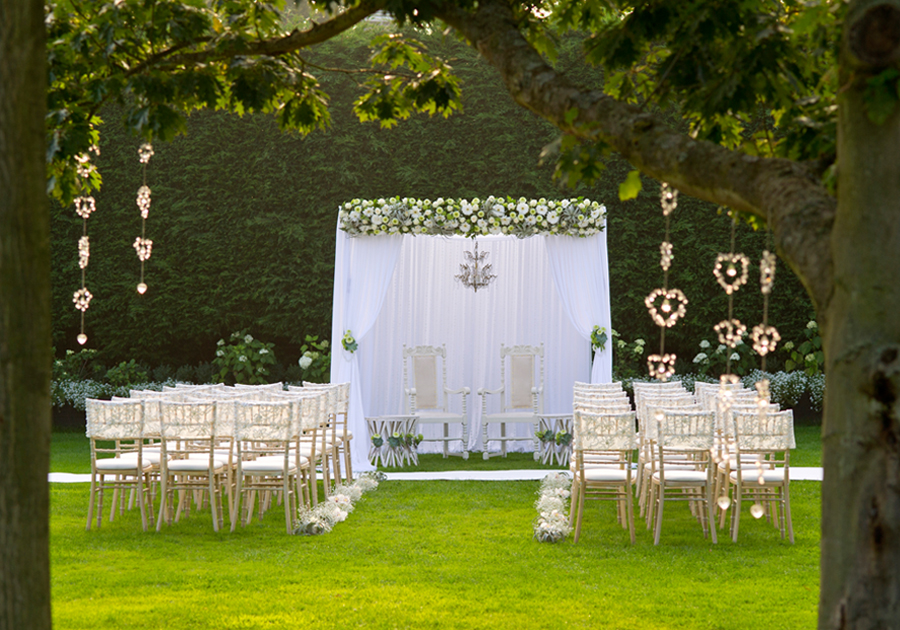 Image: gaynespark.co.uk

The Bride's Family Pays
Paying for the dress, wedding venue, vendors, rentals, catering, cake, officiant, photography, and flowers for the ceremony and reception can add up quite a bit. In fact, the average amount for a wedding in the U.S. is $33,400, and tradition calls for the bride's family to pay for all of it. (God help parents with multiple daughters.)
Obviously, not everyone has money like this to spend, and paying for a wedding can put a serious strain on parents' finances. Because of this, many couples are either paying for their own wedding, or are at least paying for some of it. Lots of weddings these days are paid in part by both sets of parents, as well as the couple, and sometimes with other family members chipping in as well.

Tying Tin Cans To The Getaway Car
Actually, most farewell car wedding traditions are slowly disappearing—including putting shaving cream on the windshield or writing in lipstick on the windows. While tin cans being tied to the back of a car were once the main sign of a newly-married couple, this now seems downright cartoonish now.
Tossing The Bouquet/Garter
Both of these traditions seem to pit single guests together. Yes, it's all in good fun, but many find the idea of both to now be tacky and choose to skip them altogether.
Instead of throwing the wedding bouquet, many brides choose to either preserve theirs or give them to their flower girl, mother, or maid of honor. As for the garter, it's fine if the groom still wants to remove it—but maybe not in front of 300 guests, right?
Receiving Lines
Receiving lines are definitely going out. This time-consuming tradition takes about 30 minutes per 100 guests. That's half an hour that could be spent dancing, eating, mingling, or otherwise enjoying the wedding that was so expensive and anticipated. Instead, many couples simply walk around and speak with their guests during the reception instead.
The Cake Smush
It doesn't look pretty. It's messy. It's a bit cheesy—and everyone has to watch it. Many are convinced that the cake smush has completely worn out its welcome. After all, who wants to be picking dried frosting out of their hair all night? Plus, is it that important to have photos of cake in your nose?
Many couples are totally bypassing it these days and saving themselves the hassle of the cleanup.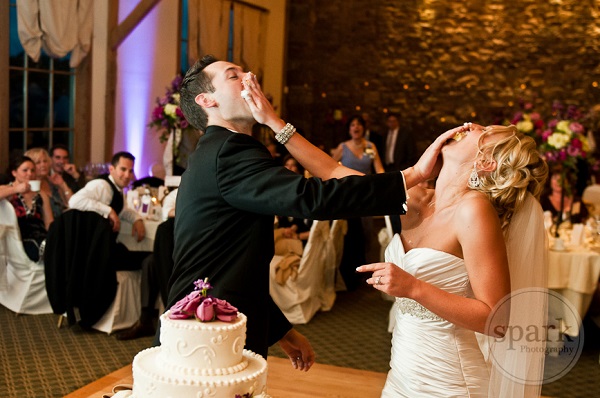 Image: sparkphotography.com
Not Seeing Each Other Until The Ceremony
Tradition calls for the wedding couple to stay apart from one another on the day of the wedding, until the bride walks down the aisle. While some couples still love this tradition because it builds excitement, more and more couples are bypassing it in favor of those emotional "first look" photos. On top of this, not seeing your future husband or wife all day right before the wedding can actually cause quite a lot of stress.
Carrying New Wife Over The Threshold
Not a tradition that takes place during the wedding but afterward, the groom carrying his new bride over the threshold of their new home seems to be forgotten these days. Whether it's because the couple already lived together beforehand or it's simply outdated, this "good luck" wedding tradition is barely done anymore.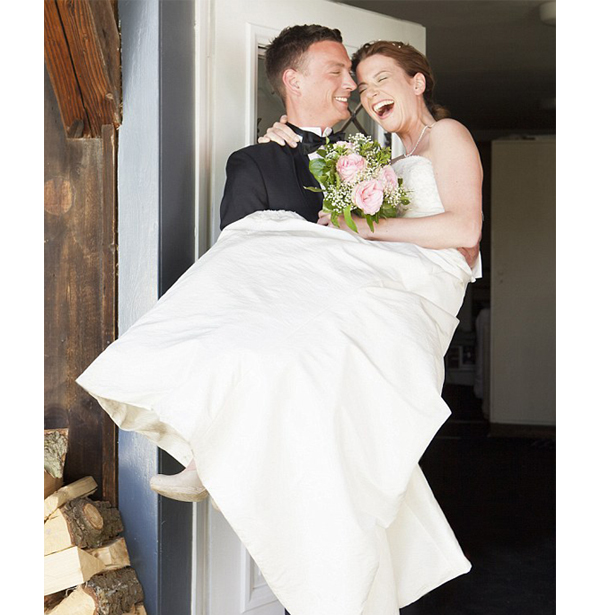 Image: Stefanie Grewel / Cultura / Corbis
Are you currently planning your own wedding? If you are and you're in search of the perfect Los Angeles wedding venue for your big day, check out our availability! You can also contact us with any questions you may have.