Did you know that more than $122 billion is spent each year on business meetings and events? It's no surprise—corporate events are perfect for team building, unveiling new products, celebrating key employees, raising money, helping a company plan and grow, and much more.
Is the timing right for a corporate event of your own? If so, what kind is best for your company? There are plenty to choose from. Take a look at our list of corporate event types that there are, and decide which one may be right for your company.
Conferences
Conferences vary in size and duration, and are typically held to reach a target audience to influence them with advice and information in their relevant industry. Speakers will give the audience their professional views and experiences with different topics. The goal is for the audience to learn from the speakers and leave better educated in their field.

Seminars
A seminar is similar to a conference, but is more academic in nature. They traditionally bring together small groups for recurring meetings, with each meeting focusing on a different area of what the "students" are learning. Those attending a seminar are expected to actively participate. Most seminars include take-home materials for the attendees to look over and study.

Workshops
Very much like seminars, workshops are also highly educational and interactive. The main difference with a workshop lies within the fact that they are more hands-on, meaning an attendee may be asked to participate in role play, discussions, and real-life practice.

Trade Shows
Trade shows are a huge part of the business world. Their main purpose is to attract new clients or investors, as well as to introduce or reinforce themselves as brand to others. A company's presence at a trade show typically involves them hosting a booth to show off their product or services, and often includes free demonstrations and giveaways.

Retreats
A more expensive type of corporate event, retreats are often held over a weekend for employees or partners, and are usually hosted at resorts or other luxury destinations. Expected events will include outstanding dining, golf and other group activities, meetings, and much discussion of the company's growth.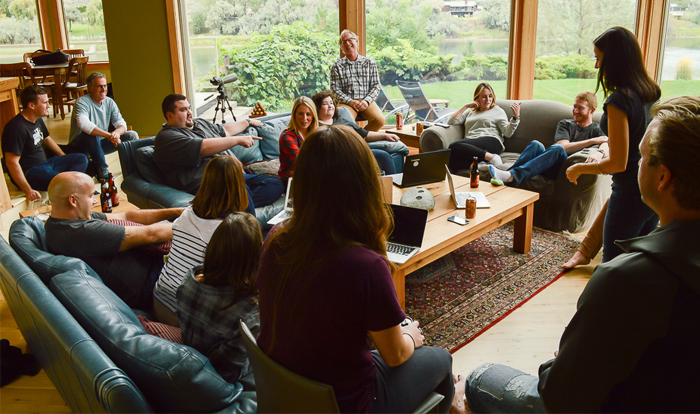 Image: brandondempsey.com
Holiday Parties
Just what it sounds like! Many companies enjoy going all out for certain holidays such as Halloween, Christmas/Hanukkah, and Valentine's Day. The level of extravagance will vary from business to business, but many companies choose to remove the employees from their office setting to a venue such as a nice restaurant or banquet hall to get everyone in a more festive mood.

Fundraisers
Many companies hold fundraiser galas to either help their own business or to help another. These events can include a silent auction, entertainment, a dinner—or they can be much more casual.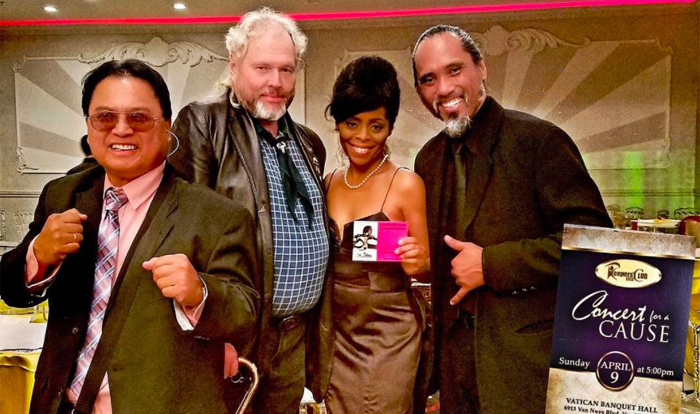 Image: instagram.com/virgilapostol
Charity Events
Similar to a fundraiser, when a company holds a charity event, there are many different ways to gain donations. The difference is that with charity events, the money obviously goes to a charity, while a fundraiser raises money for a company.
Appreciation/Awards Ceremonies
These events are held to say "well done" to outstanding employees or partners in a company. They can be for an employee who has had a long career within the company, an employee who has reached a particularly incredible goal, or an employee who has done something else remarkable. These events can be as casual as a brunch ceremony held at the office, or as formal as a dinner held at a high-end banquet hall. The recipient is often awarded something special such as a gift card at a nice restaurant, tickets to a sports event, or a spa day.

Company Celebrations
These events are held to celebrate an important milestone or success within a company. They can be a company's anniversary, an exciting merger or partnership, or the birthday of the company president.
Team Building Events
Team building events have the goal of making members of staff into a strong team. These events are often held outdoors, with employees participating in sport-like activities together—but these events can also be held indoors, requiring employees to engage in more toned-down events such as role-playing or group problem-solving.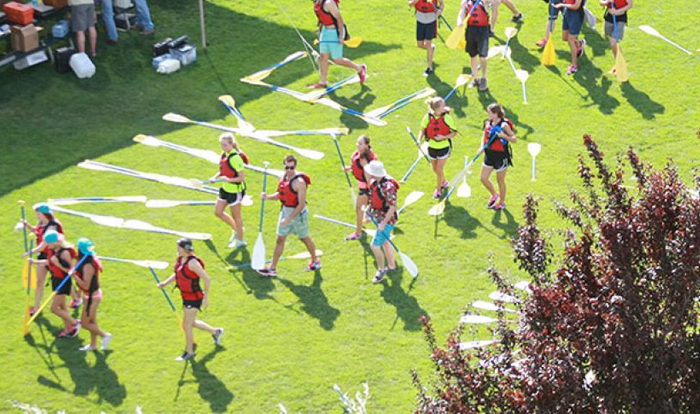 Image: deschutesriver.com
Product Launches
One of the most exciting types of corporate events, a product launch is also a celebration of hard work coming to light. These types of events can be held either for the company internally, or for the public to generate buzz about the product. These parties are usually lavish events with lots of press and industry high-ups.
If you're planning a corporate event of your own, consider hosting at Vatican Banquet Hall. Our impressive, upscale venue is perfect for corporate events, and we also offer outstanding in-house catering. We have hosted countless successful corporate events, and we would love to host yours! Take a look at our photo gallery, or simply contact us for more information.