Wedding favors are one of those essential parts on almost every wedding checklist you'll read and inside every wedding planning how-to book you'll receive as a bride-to-be. It is traditional to give favors to your guests thanking them for coming to your wedding, although, they don't have to be the same favors that have made an exhaustive presence at nearly every wedding. And they also don't have to be cheap little trinkets that your guests don't actually like.
Follow these tips and choose something you and your guests will actually be excited about.
Do: Choose Something that Means Something to You
It's always best to give guests something that actually holds meaning to you rather than just finding anything to give. And don't think that the favor needs to be an actual item on every table. It can also be something that is meant to enhance your guest's experience at your wedding. Think about where your funds could be better spent, like upgrading the DJ to a band, or renting a photo booth or a performer to entertain guests at dinner. They will remember something that wows and excites more than an object.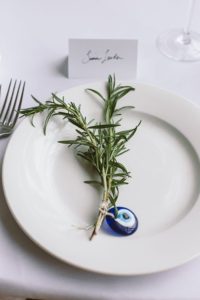 Don't: Choose a Favor Out of Necessity
And this brings us to our next pointer. Don't feel like you have to give a favor to guests. They won't be upset if they don't receive something and will appreciate you spending some extra money on better food or another fun element than on unnecessary favors. If you do want guests to be able to leave with something from your wedding, consider combining a dessert or candy table with the favor. Set up a serve-yourself buffet of small goodies like mini cupcakes or petit fours, or multiple vases of different candies along with miniature takeout boxes for guests to fill up. Your guests will love indulging in some amazing sweets rather than getting stuck with some trinket that is irrelevant as soon as they bring it home.
Do: Donate to a Favorite Charity
If you and your fiancé share a special place in your hearts for a certain charity or cause, consider using the money you'd normally spend on favors to make a donation to that foundation. This eliminates many bride's concern of being wasteful with favors that guests may just throw out, and ensures that the money is well spent. You can involve your guests if you'd like by choosing two of your favorite charities and having guests vote at the wedding. Your guests will be touched by your thoughtfulness and won't even think of not receiving a favor.
Don't: DIY Edible Favors
All the amazingly decorated cake pops and printed chocolates with your initials look fabulous on Pinterest, but when it comes to making them yourself, the result is often totally different. Those favors are most often made by professionals who have honed their decorating skills and who know how to bake, craft chocolate, and avoid any common allergy-sensitive ingredients. Edible favors should be made during the week of your wedding and you'll just be way too busy to even think about making favors that taste good and look great, anyways. Either give this task to a wedding day coordinator, hire a wedding helper, or hire a dessert maker for edible favors. Or, simply follow our advice above and set up a dessert or candy buffet and let guests choose what they want.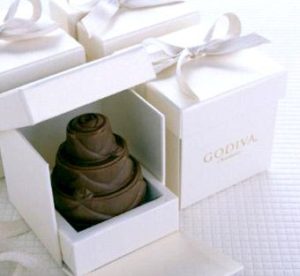 Do: Choose a Useful Favor
If you absolutely love the idea of giving guests favors, then try and choose something at least slightly useful. Although these may seem to be pretty traditional, candles are something almost everyone can enjoy and use at home. Quality soy candles aren't cheap in the stores, so if you can purchase them in bulk at a discount and give them to guests, they will surely be appreciative and will be excited to bring their little goodie home. Look on sites like Etsy to find candles that allow you to customize them with certain scents (your wedding flowers?), colors, and with a quote, your wedding date, or your initials.
Don't: Forget About Presentation
If you are going with individual favors for guests, keep in mind where they will be when you plan the decor on the tables. They are typically either placed on the plates or directly in front of each guest's place setting. When you're considering this, you may realize that you don't like how everything will look together and that the favors don't blend well with the décor, or they take away from the look you're going for. Additionally, favors can often cheapen the look of an elegant table. Consider adding another table to place all your favors for guests, but be sure to have someone announce the favor table or delegate a bridesmaid to go around and let each table know during dinner so guests don't forget to grab one before they leave.
Do: Consider Mother Nature
Favors don't have to be wasteful, tacky, or impractical. They can be something that guests are excited about receiving, like a box full of yummy treats or a lovely candle. And the great thing about giving guests something they will actually use or consume is that you're also being nice to the environment. You can consider giving guests a small succulent in a pot or packets of seeds placed in recycled paper. Every time your guests look at their little plant, or as they watch the seeds grow into flowers in their yards, they'll think about your big day.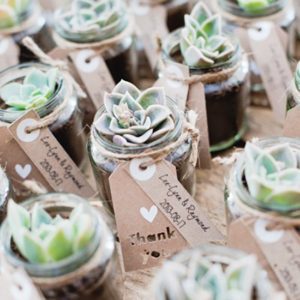 Definitely Do: Include a Personalized Note
If you follow some of the tips we've provided, your guests will love what you choose for them. But at the end of the day, nothing is more special or memorable than a sweet, personalized note from you and your fiancé. Take some time to think about what you want to say to your guests that you probably won't get the chance to in-person, and don't simply copy something you found online. Even if you decide to skip out on the favors, include a special note on each guest's place setting or write your message on a large piece of paper or glass in a cool frame to display your love and appreciation for your guests.
Consider these helpful tips and ideas when thinking about the favors for your wedding, and base your decision off of what feels right and most special to you.
You can't have favors without an amazing venue to accommodate your guests. Check out the beautiful indoor wedding venue at the Vatican Banquet Hall and prepare to wow your guests.