At Vatican Banquet Hall, we know first-hand that organizing an event is no easy task. Among the hundreds of decisions to make, choosing the perfect event venue may be among the hardest, not least because of the impact your choice will have on the success of your wedding reception, business function, or party. To help you make the best possible decision (even if it isn't our venue!), here are seven things to consider when looking at banquet halls and party locations.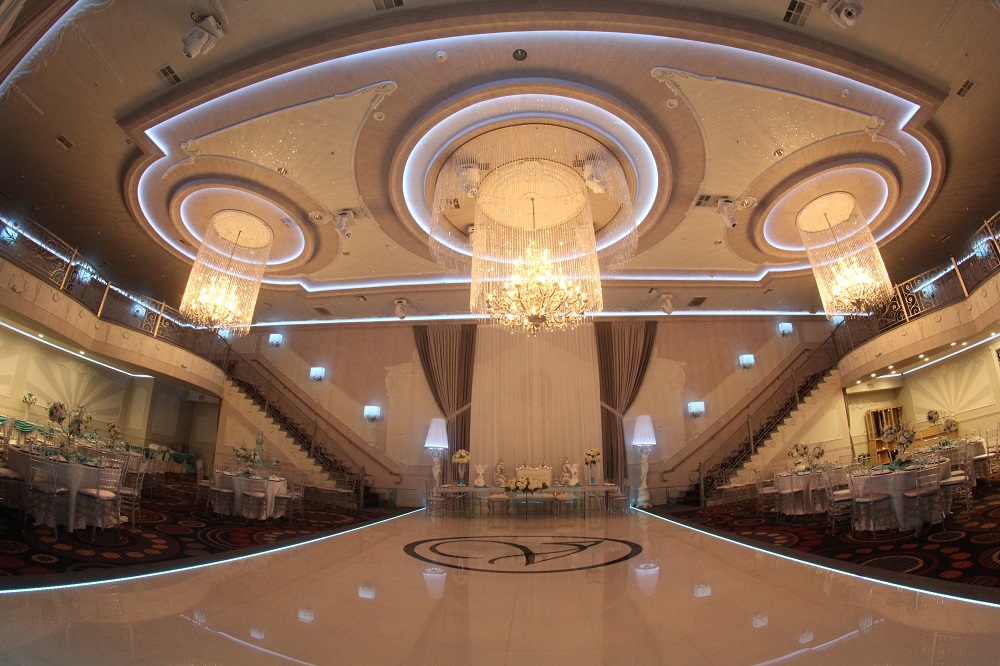 Cost
Depending on the event venue's size, opulence, and what is included in your specific reservation agreement, booking a banquet hall, conference center, or restaurant can cost from a few hundred dollars to a few thousand. To avoid going woefully over-budget, be sure you establish your spending limits before you start looking at locations, and ask your venue coordinators about package deals that include amenities and catering options. Flexibility will also help you get a great deal, too, as many venues are cheaper on weekdays or during holidays.
Ambiance
A venue's exterior facade, interior decor, furniture, flatware, carpet, and lighting all contribute to the your event's ambiance and influence how your guests perceive you and/or your business or organization. For weddings, especially, take care that the banquet hall's color scheme matches (or at least doesn't clash with) your bridal palette.
Services and Amenities
Different venues offer different levels of service, from all-inclusive – which typically includes on-site food preparation and catering, a well-trained service staff, valet parking, and professional event coordination services – to extremely basic. While some hosts enjoy the flexibility that booking individual services provide, most prefer to have every aspect of their event venue experience included in one package. Be sure top ask each venue what comes with the reservation so you know how much work you'll have to do between booking and the day of the event.
Location
While hosting in an out-of-the-way location may present a welcome change from the frenetic pace of the big city life, you mustn't fail to consider how your guests will get to and from your event. Selecting a venue in a convenient, centralized place is a great way to guarantee that everyone can attend your wedding reception, conference, birthday party, or coming-of-age celebration.
Parking
In big cities like Los Angeles, New York, and Chicago, parking options should always be one of the first inquiries you make when looking at a particular event venue. If a banquet hall doesn't offer on-site parking, be sure to ask about valet services (including who pays for the valet) or street parking.