So you've decided to tie the knot—now it's time to celebrate! A wedding shower (not to be confused with a bridal shower) and the engagement party are classy events, and an expected way to officially announce your wedding plans with friends and family members and, in our opinion, way more fun than a phone call!
To help make your upcoming wedding shower a memorable and fun success, Vatican Banquet Hall's experienced event coordinators have organized several valuable tips and considerations for you and your fiancé to follow:
Who Hosts The Wedding Shower?
Though tradition dictates that the bride's parents host the wedding shower or engagement party, today many couples are throwing the celebratory party themselves. Before you decide to host the big event (or ask a friend or family member to do it for you), however, it's best to be aware of the financial implications, which can include venue rental costs, catering, bar fees, and entertainment fees. These can really add up, so if your budget doesn't allow for a fancy celebration, you might consider hosting something a bit less formal instead.
What Exactly Is A Wedding Shower?
A wedding shower is a party where guests celebrate with the bride and groom-to-be and "shower" them with gifts. Traditionally, the groom sat this party out and only the bride participated in the female-only event; however, those "bridal showers" are becoming more and more rare in favor of a joint wedding shower where the groom is allowed to attend as well. Wedding showers tend to be a little more festive and formal than traditional bridal showers.
Where Should You Host Your Wedding Shower?
Several factors will influence where you should host your wedding shower, including the number of guests you're inviting, the level of formality, the type of food you want to serve, and your budget. For an upscale, "all-inclusive" experience, fine dining restaurants, country clubs, and banquet halls provide a great atmosphere, a variety of food options, and in some cases, entertainment—while parks, bars, and backyards are better for more casual parties.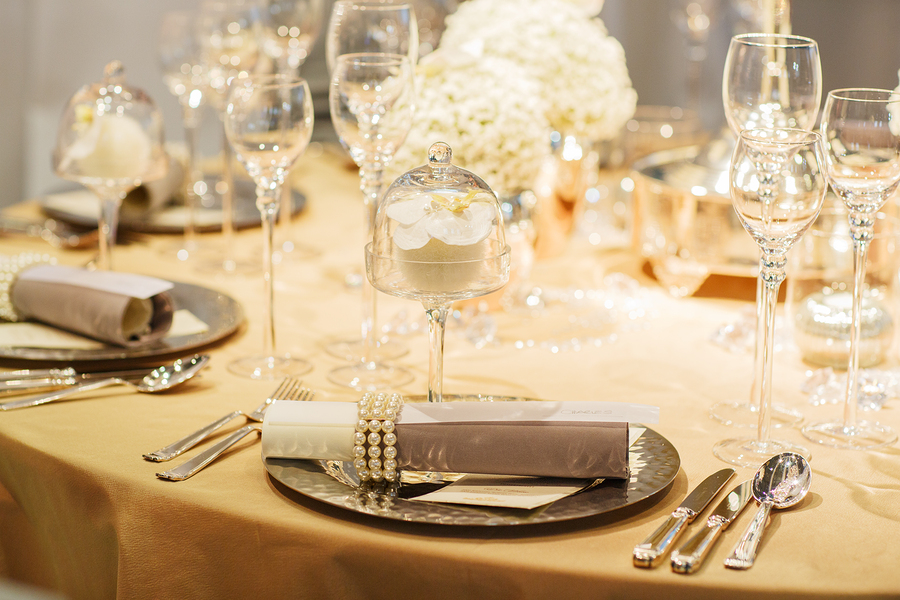 Who Should You Invite?
For a long time, only immediate family members and friends were invited to the wedding shower—basically the same guests that the couple planned to invite to the wedding. This meant that couples needed to finalize their wedding guest list first, then whittle down the wedding list to a smaller, more manageable engagement party guest list before sending out invitations for the wedding shower. Nowadays, some couples still do this; however, many couples also take advantage of their engagement party to celebrate with people who won't be invited to the wedding due to location or scheduling.
What Should You Wear?
The level of formality and venue will dictate the wardrobe for your wedding shower, of course, but Vatican Banquet Hall recommends erring on the classy side, regardless of your party's setting. For large, formal celebrations, women should opt for an evening gown while men should wear a sleek, well-tailored suit. For casual outdoor parties, ladies should consider a classy sundress while men should stick to chinos and a well-pressed Oxford-style shirt.
For more great wedding-related tips, check out more of our wedding blog posts. Or, if you're currently looking for a fantastic Los Angeles wedding venue that also staffs professional wedding planners, simply contact us today!