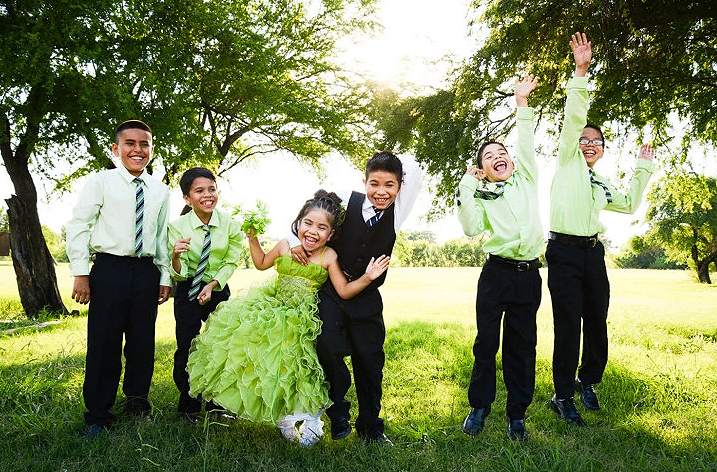 The cincoanera is a trend that's beginning to sprout up more and more among both the Hispanic community and the party planning community. A cincoanera is basically the same as a quinceañera, only the birthday girl is five years old, not fifteen—and it's very cute.
Cincoaneras Poised To Become A Huge New Trend
So how did cincoanera celebrations start to take off? In the Catholic church, many Hispanic people already have a ceremony for presenting children. This typically happens around the age of three, and the purpose of these presentations are for the child to receive God's blessing for their spiritual path in life. The ceremony is dominantly for girls.
Because the presentation ceremony is usually accompanied with a celebration, many families have decided to hold off on the Catholic presentations until their daughter is five, so that it can be "combined" into her fifth birthday and act as a mini-quinceañera. These celebrations—cincoaneras—come complete with the dress, the waltzes, the surprise dance, and everything else that you'd expect.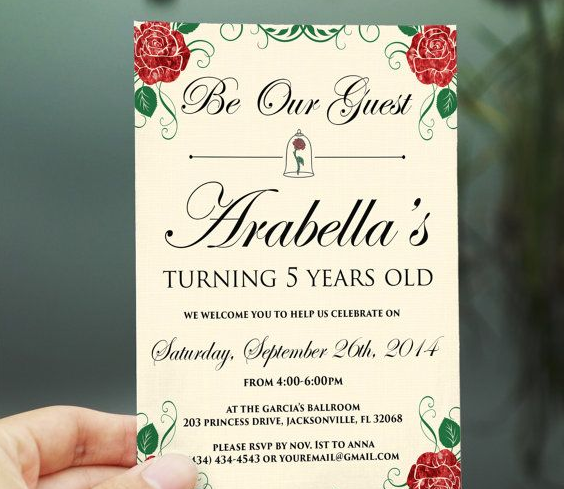 And, as you can imagine, the sweet little divas simply love it. They get to literally dress up and dance like a princess, have cake, be surrounded by their family, and celebrate their birthday in style after being presented by the church.
Just Like A Mini-Quinceañera!
Some families decide to keep the church presentation separate from the cincoanera altogether, and simply have two celebrations (or just the cincoanera). Either way, the party ends up being very sweet and memorable. The photos are priceless, and everyone always has an amazing time.
Just like a quinceañera, the little birthday lady gets attendants (five boys and five girls, or just five members total), she gets a waltz, and she can have a surprise dance. Catering is typically expected, as well as entertainment (such as a clown or magician) and lots of family and friends time together. Some cincoanera celebrations are themed (like this Minnie Mouse one), and some are more traditional, like this:
Why Parents Love Cincoanera Celebrations
Cincoanera celebrations are especially beloved by parents, who get to see their adorable little girl all dancing in a beautiful "big girl" dress—but without all the picky demands of a quinceañera birthday girl! The photos and video footage of the little cincoanera dancing around with her attendants or family members is priceless, and will be fun to look at for years to come.
RELATED: See Also:
How To Plan The Perfect Christening Celebration
Tips For Choosing the Right Quinceañera Dress
If you're tempted by the idea of throwing your little one a cincoanera of her own, consider hosting at Vatican Banquet Hall. We throw truly outstanding bat mitzvahs, quinceañeras, sweet 16s, and cincoaneras are no exception! We will help you host the best birthday ever for your little princess. Make lifetime memories at our incredible Los Angeles venue! Take a look at our photo gallery or virtual tour to see what we offer, check our availability, or simply contact us today for more information!