As a bride-to-be, you would probably die to know the top wedding planning secrets from wedding planning professionals. Well, we've got some of the top ones here for you so you can make savvy bridal decisions that your other engaged friends wish they knew!
Invitation Suits
Custom, embossed invitations are absolutely gorgeous and totally worth it for your wedding. But it isn't a necessity to have each component of your invitation suite made with custom, hand lettering or to be embossed. Make the invitation stand out, and have all the other pieces like the reception card, RSVP card, and additional guest information flat-printed with an elegant typeface.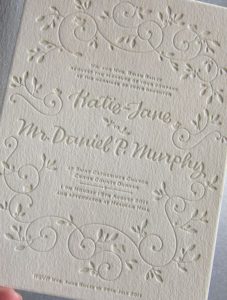 Floral Décor
Flowers are the main component of wedding décor and should involve real blooms at all costs for the tables and bouquets. But that still doesn't take away from their high price. Skip having flowers on the bar and along the aisle at the ceremony, because no one will even notice they are missing.
Personalized Touches
Splurge a little and have a custom logo designed and have it made into stamps that you use on envelopes, bar signs, menus, favors, and take-home bags to infuse yourself in nearly every components of your wedding.
Tending Bar
While your wedding is all about you, it is important to make sure guests are as comfortable and accommodated as possible. To ensure happy guests, you simply cannot have enough staff on hand at the bar. Wedding bars tend to always have a line in front of them, and you can minimize any waiting for your guests by hiring multiple bartenders to take orders and serve drinks.
Favors
If you want to give guests something they will truly want to take home with them, go with something sweet and edible like a box of adorable macarons.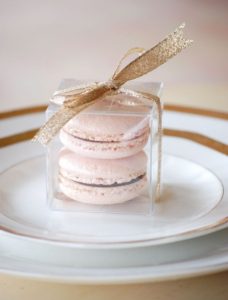 Cake Cutting
After you and your new spouse have made the first cut and had the first taste of your wedding cake, have your caterer take it away to the kitchen to carefully slice it and garnish it for guests. It may be traumatizing to witness an assistant or someone inexperienced hack away at your beautiful cake.
RSVP Cards
To help you stay organized, number each RSVP card on the back with a light pencil mark before you send them out to keep track of each guest, and anyone who forgets to RSVP or write their name. This will save you from having to make any phone calls later on.
Vow Keepsake
If you and your fiancé are writing your own vows, then you will be so grateful you went ahead and purchased a lovely vow book to write them in and keep them as a keepsake.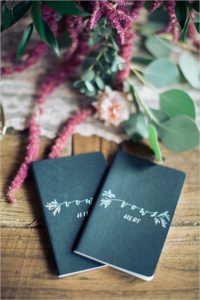 Reception Timing
If you're not sure of how long to make your reception, add on another hour to be safe. Eleven always seems to come too soon and you and your guests will definitely want to keep partying.
Wedding Dress 101
If your wedding gown has a long train that bustles, be sure to practice bustling it with the person who will be in charge of the task on the day of, being your mom or maid of honor. At a fitting with the seamstress, ask her to show you how to bustle it step by step and record it on your phone.
Barefoot Bride
Going off of the last point, you may just want to ask your seamstress to make a second bustle that shortens the length of your dress even more in case you decide to kick off your heels at the reception.
Red Lips
You may be in love with the sultry smoky-eye-with-nude-lip look for your wedding, but you should know that a nude lip will wash you out in photos and make your lips disappear. And smoky eyes may make your eyes appear too sunk in. For better photos, go with a more natural smoky eye with browns and choose a rosy pink or red lipstick.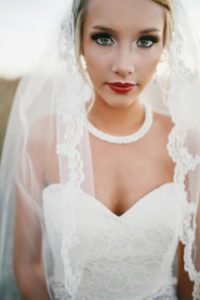 This may be the first time you're planning a wedding, but it isn't for the pros. Take the advice from seasoned wedding experts and be prepared for every moment. For an amazing venue to make all your wedding dreams come true, check out the Vatican Banquet Hall.