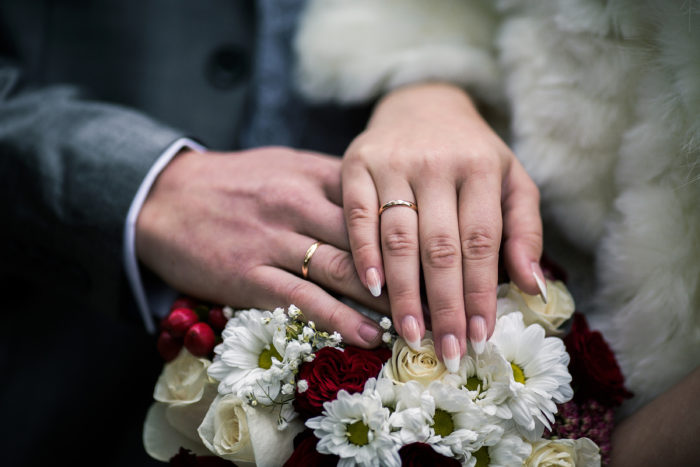 It's no secret that most weddings, even budget-friendly affairs, cost a lot of money. And when you're gearing up for some significant spending, it's important to keep things in perspective and plan for what's to come. That's why every successful wedding starts with determining a wedding budget. But deciding your budget is easier said than done.
There are tons of factors that impact your wedding budget, and you'll have to take them all into account in order to determine how much you can and should spend on this momentous occasion. Thankfully, the experts at Vatican Banquet Hall are here to help with a useful guide on how to determine the perfect wedding budget. Read on for some useful tips and advice to assist you in budgeting your wedding.
For an inside look at Vatican Banquet Hall, check out the video below: 
What Kind Of Wedding Do You Want To Have?
Before you can even start to think about your budget, you need to think about what kind of wedding and reception you'd like to have. Do you want a small catered event at a local restaurant? A huge celebration at a venue hall? Will you be getting married at a church or religious institution, then going elsewhere for your reception? Take the time to sit with your spouse and get a general sense of what kind of event you'd like to host before deciding the details and building your budget.
Do Some Research
Once you've decide what kind of wedding you'd like to have, it's important to do some research to see how much the necessary elements might cost. It's important to research elements such as the cost of different venues, wedding catering, event photography, as well as the price of an average bride's dress and groom's tuxedo.
You'd be surprised at the cost of some of these items, and it's best to get a general sense of what you could spend before allocating parts of your budget to individuals expenditures.
For more wedding planning tips and advice, check out the blogs below: 
What Are Your Wedding Budget Priorities?
As you sit down to plan your budget, it's important to determine wedding priorities between you and your spouse. Your priorities are the things you absolutely can't live without, the aspects of the wedding you've dreamt of for years. Whether that's a beautiful event venue or a delicious wedding cake, your priorities should take precedent over other elements of the event.
That doesn't mean you need to spend more money on them (though you can!), but determining your priorities early will create a mutual understanding between you and your spouse-to-be. You'll both know what's most important should you have to make adjustments to your budget along the way.
Be Realistic & Be Flexible
The cost of a wedding can be pretty surprising, especially if you've never planned one before. As you determine your budget and plan the event, it's important to remain realistic and flexible.
Let's say you find the event venue of your dreams, but it far exceeds the amount you've allotted for venue rental in your budget. It isn't the best idea to blow your budget on the venue, because other elements like catering or wedding entertainment could suffer. On the flipside, if one of your priorities ends up being more expensive than anticipated, it might be worth spending the extra money. It's important to be realistic with your spending, but you can make always move around money and alter your budget to fit the wedding of your dreams.
Hold Yourself Accountable For Spending
There's nothing wrong with having a flexible wedding budget. You'll likely find different costs for wedding necessities, and making changes to your spending is necessary. However, it's important to hold yourself accountable for all your spending. Be sure to create a document or spreadsheet mapping out your proposed wedding budget and all your spending along the way. You'll thank yourself for having a useful record of your wedding expenses, especially as you begin dealing with multiple wedding vendors. Knowing how much you're spending on your wedding will also help you when it comes time to plan a basic budget for you and your spouse's new household.
Planning a wedding and determining your budget can be pretty tough, but with some careful planning and a realistic, flexible approach you'll decide a wedding budget perfect for your event. And if you're looking for a wedding venue in Los Angeles, consider Vatican Banquet Hall. Our event venue offers beautiful decor and excellent accommodations that can fit any budget, making the wedding of your dreams a reality. For more information on booking and availability, contact Vatican Banquet Hall today.