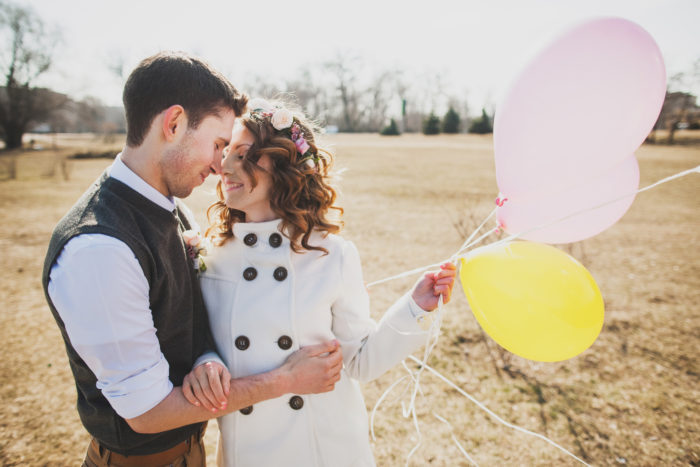 Congratulations! You've just got engaged, and are on your way to spending the rest of your years with the love of your life. But how do you let the special people in your life in on the excitement? Well, you could announce your wedding on social media, or send out wedding invitations way far in advance, but we at Vatican Banquet Hall think that nothing announces a wedding better than an engagement party.
A great engagement celebration gets people excited about your upcoming wedding, announcing to the world that you and your partner are ready to take the next big step in your relationship. But what should you do for your engagement party? You don't want it to be exactly like your wedding reception. You want to get guests excited for your wedding while also providing them with a unique and fun experience. To help you get inspired, we're running through some engagement party ideas guaranteed to impress your guests.
Take a tour of Vatican Banquet Hall in the video below: 
1. Signature Engagement Party Cocktails
Crafting some signature party cocktails will definitely help get guests excited about your engagement and upcoming wedding. Consider creating some unique drinks based on your favorite flavors, or get inspired by putting twists on some classics. Special cocktails will have guests guessing what they'll be offered during your wedding while also celebrating your engagement with style.
2. Make Some DIY Decorations
DIY party decorations have been a huge trend in recent years, helping you save some money while also crafting stylish decor. While you can create your decorations yourself before the party, it's even more fun to craft some decorations during your party. We recommend checking out some DIY engagement party guides online to help you get inspired.
For more event planning tips, check out these blogs: 
3. An All-Ages Engagement Party
Many engagement parties are adults-only affairs. But remember, you're probably going to invite some families to your weddings, with at least a few youngsters in attendance. If your family is filled with kids, or you have a lot of friends with kids, then consider having an all-ages engagement party. Your wedding represents the joining of two families, and bringing the kids in on the excitement during your engagement party will certainly help kick things off with plenty of fun!
4. Brunch-time Engagement Party
Most wedding ceremonies take place in the afternoon, with the wedding reception extending long into the night. So, why not try something different with your engagement party? We suggest trying a weekend brunch-time engagement party, bringing your guests some weekend morning fun. Everyone loves brunch, and your guests will definitely enjoy a catered brunch to celebrate your union. This is a fun twist on the traditional catered engagement party, giving your guests something different to enjoy.
5. Wine Tasting Engagement Party
If you're hoping to have an intimate wedding, you should also have an intimate engagement party. A great low-key option is to have a wine tasting engagement party. Consider booking some time at a local winery or booking an event venue and wine expert to help you organize a great wine tasting. Your guests will definitely be impressed by a classy wine tasting party, and you'll be able to celebrate with the intimate flair you're looking for.
Your engagement party is the first time you and your partner will face the world as future spouses. It's a big, exciting event, and with some creative planning you'll be able to host a great event that invites guests to celebrate your love. If you're looking for a great engagement party or wedding event venue in Los Angeles, consider Vatican Banquet Hall. Our event venue is perfect for all types of social events, from engagement celebrations to anniversary parties and so much more. And with a wide array of accommodations and amenities, we can service parties of various budgets. For more information on booking and availability, contact Vatican Banquet Hall today.